5 Diving Sites You Should Visit in Kuwait
Have you thought of Kuwait as a diving spot? Unbelievable right? Kuwait and the rest of Middle Eastern countries won't be left behind when it comes to places offering the world underwater adventure sites. Here are the 5 diving sites in Kuwait you should plunge in.
1. Kubbar Island
Kubbar Island is a sandy island 30 kilometers south of Kuwait and 29 kilometers off the coast of Failaka, right in the Persian Gulf. This almost circular island can also be known from its other names such as Kobar Island, Al Kubr, Kubra Island, Kuber, Jazīrat Kubār, Jazīrat al Kubr, and Ab Kubr Island. Despite its confusing names, the island is historically famous for the colonies of sea birds around its land covered in shrubs and Seidlitzia.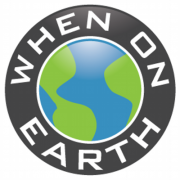 WOE Media
When On Earth Magazine is for people who love travel. We provide informative travel guides, tips, ideas and advice regarding places to see, things to do, what to taste, and much more for world travelers seeking their next dream vacation destination.