5 Beaches in Sydney Locals Don't Want You to Know About
With plenty of beaches to choose from, Sydneysiders are famous for their deep connection with the water, sun, and sand. And the shores will never disappoint anyone. At the top of the list is Bondi Beach, Sydney's undisputedly most famous beach.
But are you looking for more choices? Do you want to know where the locals go to relax, enjoy a picnic and just enjoy the sun? Take a look at these secret beaches that locals want to keep for themselves.
Shelly Beach
A small cove located in the suburb of Manly, Shelly Beach has a child-friendly coast for family fun and barbeques. Locals love to take their time here until the afternoon to enjoy the majestic sunset in Sydney.
More than a humble yet lovely beach, Shelly Beach is a marine reserve where visitors can go diving and even snorkeling. Facilities include showers, restaurant, and paid parking.
Murray Rose Pool
Formerly known as Readleaf Beach, Murray Rose Pool, which is named after a famous Olympian, is a small tidal enclosure for locals to freely enjoy swimming or play in the sand amidst a busy harbor. The "pool" is a peaceful spot to swim even for families with small children.
Relax by the soft sand or walk around the wrap-around pontoon and see yachts and boats by the harbor. You can stop by the café for some refreshments or check out the lookouts near the beach to enjoy great views.
Chinaman's Beach
Chinaman's Beach can be found in a residential area and is undoubtedly a local's favorite. Its 25-meter shore is perfect for swimmers of all ages. As a sheltered beach by the harbor, you will see visitors swimming and just enjoying their time lazing on the sand.
Nearby are busier beaches – Balmoral Beach and Shell Coves. Many visitors of Chinaman's Beach walk to this neighboring beach.
Milk Beach
One of the most secluded beaches in Sydney and a must-visit for those looking for off-the-beaten path beach destinations in the heart of Sydney. The best part of this restful beach is the view of Sydney's harbor and cityscape. How cool is that? Truly a secret worth sharing and it is only a few minutes away from Bondi beach.
A short walk from Nielsen Park, Milk Beach is also great for bushwalking via the Nielsen Park and Stickland House loop walking track.
Shark Beach
No, there are no sharks here nor is this beach famous for shark attacks. This relaxing beach in Sydney lies across Sharks Bay – thus the intimidating name.  Found in a sheltered area in Neilsen Park  (the beach is sometimes referred as Neilsen Beach), it is part of Sydney Harbour National Park.
A favorite picnic spot for those visiting the park, the area is also protected with shark-nets. Relax while enjoying passing ferries, yachts, and ships. At the end of the beach are big rocks, creating a dramatic look for shark Beach. Enjoy swimming, relaxing by the shore or walking along the foreshore.
Have a more insightful experience by hanging out in beaches where locals frequently go. These are not just crowd-free or tourist trap but a real experience to local life in Sydney. You can learn more about Sydney's beach offerings here.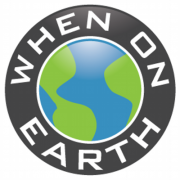 WOE Media
When On Earth Magazine is for people who love travel. We provide informative travel guides, tips, ideas and advice regarding places to see, things to do, what to taste, and much more for world travelers seeking their next dream vacation destination.