40 Thought-Provoking Cartoons that Will Challenge Your World View
How many Polish artists does it take to draw a series of thought-provoking cartoons that challenge you to face the reality that you happily ignore on a daily basis? Well, just one – Pawel Kuczynski. Coming out of the Poznan Academy of Fine Arts, satirical artist Pawel Kuczynski ingeniously tackles some of the most pressing issues our world faces today, ranging from social media to war and geo-politics. Maybe you agree with some of his cartoons; maybe you don't. But if you don't feel anything, you need to check your pulse.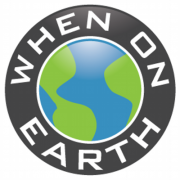 WOE Media
When On Earth Magazine is for people who love travel. We provide informative travel guides, tips, ideas and advice regarding places to see, things to do, what to taste, and much more for world travelers seeking their next dream vacation destination.