4 Places Where Swimming Pigs isn't a Strange Thing to See
You might have chanced upon the news about the flying – or diving – pigs in China. A huge wave of reactions has stirred this small amusement into a big controversy wherein the animals are seen as poor creatures abused for human amusement. Should pigs swim at all and is it normal for these cute creatures to swim underwater? To some in China, Australia, and in a strange island in the Bahamas the answer (for now) is yes. See these events below and judge for yourself.
1. Sydney, Australia
Every Sydney Royal Easter Show has a segment called the Sydney Royal Pig Show which is one of the most popular pig shows in Australia. This exhibition has been long running since 1858 featuring different pig breeds that include Berkshire, Duroc, Hampshire, Landrace, Large Black, Large White, Tamworth and Wessex Saddleback.
Besides the main competitions among the exhibitors, there are portions for entertainment such as the pig racing and the pig diving, handled by the Vandeleur family. The Vandeleur family are farmers from Murray Bridge in South Australia  and they have been running the pig racing and diving for over 20 years already. The participating pigs go through an intensive training for about a month.
One famous part of the pig diving show is Vandeleur family's little trainer Mater who's at the other side of the pool, cheering and calling his pet, Miss Piggy, to jump. Miss Piggy goes at the top of the two-meter ramp and off she jumped and climbed up back again to the dry land.
2. Changsha, China
The porcine swimming competition in Changsha is the pig issue that went viral because of its shocking oddity and the scare it brought to people. No one can deny that watching these pigs dive off a bridge is horrendous but in China, everyone should learn that these pigs are well-trained to dive and people should realize that pigs like water.
The diving pigs have affected issues like food safety and animal welfare but it turns out that the farmers in China wanted to clear the misconception when it comes to making pigs swim in water. For them, letting pigs swim is actually safer and more nutritious. Not sure why but if the benefits of exercising is related to this then it may be an acceptable idea.
3. Zhejiang, China
The diving site in Changsha isn't as hardcore as this place in Zhejiang, in a land called Piggy Kingdom Family Amusement Park. Why hardcore? The 39-foot-high platform which is six-feet higher than the Olympic platforms makes it reasonable to be called as hardcore. But this time, diving isn't a daily routine for pigs to make them healthier and tastier – it's all about entertainment. To start the show pigs are heaved off a platform and thrashing in the air, making them look like flying for seconds, until they drop down into the water 39 feet below. The place could be smelly because of obvious reasons but the kids and adults can't be stopped from watching this spectacle.
4. Pig Beach, Bahamas
There's no flying nor diving happening here but Pig Beach is known for its swimming feral pigs. This time however, they're not heaved off, dropped, or trained to fly into the water, and it's amazing to realize that their swimming ability is all natural.
History says that the pigs who were dropped off onto this ex-uninhabited island were brought by sailors as a good food source. Unfortunately, the sailors never returned and the pigs thought they better start working on their own to survive in the island.
The lucky pigs have found out about the passing yachts that dump their excess food into the sea and a bright idea struck the pigs' minds to get these food – swimming! That has started the habit of the pigs to swim to greet passing yachts, ask for a meal and swim back to the white beach to sunbathe, sleep, and just live like what pigs stuck in an island should do. Even humans are jealous of how these pigs spend their lives!
These are so far the popular places where pig swimming activity has been seen regularly happening around the world. Do you think it's fair for pigs to dive and swim? Do you agree that doing so will guarantee a tastier bacon? This might start an explosive argument about animal abuse but it looks like we can agree that pigs really do have a hidden talent for swimming. They may not fly naturally yet but at least we all know that they can swim.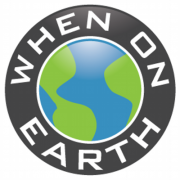 WOE Media
When On Earth Magazine is for people who love travel. We provide informative travel guides, tips, ideas and advice regarding places to see, things to do, what to taste, and much more for world travelers seeking their next dream vacation destination.