35 Vintage Photos that Show What Life Was Like in 1960s Afghanistan
Before the long years of war, Afghanistan was a peaceful place where people can walk anywhere and do daily errands without any guns or bombs to worry about. Its capital, Kabul,  may not be a modern city with sky-high buildings but it displayed itself as a place  with an ambitious future far from what it looks like in the present. So what went wrong? This is a question with many different answers. Some blame the Soviet Union, the USA, the conservatives, the Taliban, the religion, and more for what Afghanistan is now. This time, while we hope that things could get better, let's take a look back at Afghanistan during the 1950s to the 1960s before the series of invasions and wars blocked its way to progress.
Harvest time on a clear, dry day
A young Afghan girl looking through the UN cameraman's equipment
A vintage postcard showing the Citadel of Herat in 1960s Afghanistan
A vintage postcard of 1960s Istalif
A vintage postcard showing a slice of Kabul
Afghan performers
A record store in Kabul
Graduating Kabul University students
Newborn babies in the nursery
Gulbahar Textile Plant, one of the most advanced textile production unit in Asia
A laboratory in Kabul's Vaccine Research Center
The control room of Kabul Radio Station
Kandahar Airport
During the annual commemoration of Afghanistan's independence, Kabul was lit up at night in late August and early September for nine evenings in the early 1960s
Shopping for fresh produce
The next series of photos were shot by Dr. William Podlich in 1967 while he worked for UNESCO to teach in the Higher Teachers College as the "Expert on Principles of Education" in Kabul for two years. Besides teaching, Dr. Podlich documented his and his family's daily life in Kabul with his small camera. His son-in-law, Clayton Esterson, is the family archivist who took care of Dr. Podlich's photos which were restored and digitized to be shared online.
Peg Podlich, Dr. Podlich's daughter, around Kabul
The highway at the Kabul Gorge which connects Kabul with the province city of Jalalabad
A trip to Peshawar, Pakistan from Kabul, Afghanistan
Afghan girls coming home from school
Young Afghans sharing tea and music
Sisters pose for a photograph in Kabul
Chemistry lesson in a mud-walled classroom
Afghan military band
Students at the Higher Teachers College of Kabul
Young students dancing to music on a school playground
An Afghan boy decorates cakes
Young men cooking kebabs
Modernizing the country also made it a point to include improving women's rights and education.
Women using public transport
Nurses attend class in a maternity hospital
Biology Class in Kabul University
Typical Kabul fashion in the 60s-70s
Afghan ladies at Kabul Airport
Ariana Afghan Airlines' flight attendants
Fashion designer Safia Tarzi in her Kabul studio
Afghan Girl Scouts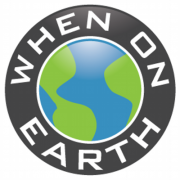 WOE Media
When On Earth Magazine is for people who love travel. We provide informative travel guides, tips, ideas and advice regarding places to see, things to do, what to taste, and much more for world travelers seeking their next dream vacation destination.