32 Photos that Show What You're Missing By Not Traveling Canada
Trying to capture all of Canada's beauty in one post is a little like trying to write the next great novel in a Tweet. Nevertheless with these 30 photos, we hope to inspire travelers within Canada and abroad to slow-travel through a vast and diverse landscape.  From what we hear, this is a transformative and worthwhile experience.
If you don' find the opportunity to map out a Canadian adventure, here's what you'll be missing.
Alberta
Maligne Lake
Banff National Park
Calgary
British Columbia
Vancouver Island
Vancouver
Manitoba
New Brunswick
Newfoundland and Labrador
Northwest Territories
Cirque of the Unclimbables, Nahanni National Park
Nahanni River
Nova Scotia
Cape Breton National Park
Halifax
Nunavut
Baffin Island coast
Mt Thor
Ontario
Point Pelee Provincial Park
Sleeping Giant Provincial Park
Toronto
Niagara Falls
Prince Edward Island
Quebec
Pingualuit Crater
Forillon National Park
Hautes-Gorges-de-la-Rivière-Malbaie National Park
Quebec City
Saskatchewan
Cypress Hills Interprovincial Park
Yukon
Midnight Sun
Dawson City
Want more Canada? Here's a bunch more posts of the coolest places in Canada.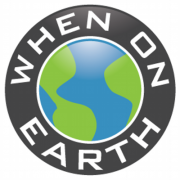 WOE Media
When On Earth Magazine is for people who love travel. We provide informative travel guides, tips, ideas and advice regarding places to see, things to do, what to taste, and much more for world travelers seeking their next dream vacation destination.