30 Instagrammable Places in Pennsylvania
Traveling won't be complete without the sightseeing in search for the best places to have that shot you won't forget to post in social media. So where do you go when you're in USA's Keystone State?
1. Kimmel Center for the Performing Arts
300 S Broad St, Philadelphia, PA 19102, United States
Kimmel Center for the Performing Arts is a large performing arts venue built with a brick exterior that rises to a 150-foot glass vaulted rooftop for startling views of the city.
2. Eastern State Penitentiary
2027 Fairmount Ave, Philadelphia, PA 19130, United States
A former American prison in Philadelphia, the Eastern State Penitentiary is a current US National Historical Landmark open to public as a museum for tours.
3. Fisher Fine Arts Library
220 S 34th St, Philadelphia, PA 19104, United States
Also known as the Furness Library, the Fisher Fine Arts Library in the University of Pennsylvania is a red sandstone, brick-and-terra-cotta Venetian Gothic giant – part fortress and part cathedral – built to be the primary library of the university, and to house its archeological collection.
4. Spruce Street Harbor
301 S Christopher Columbus Blvd, Philadelphia, PA 19106, United States
Spruce Street Harbor is a popular summer attraction featuring games, events, food, gardens, and hammocks all enjoyed on Delaware River's waterfront.
5. Tattoed Mom
530 South St, Philadelphia, PA 19147, United State
A modern bar that screams punk with its walls filled with graffiti and art where guests can enjoy drinks and vegetarian or vegan food while sitting on bumper cars and listening to jukebox music.
6. Fallingwater
1491 Mill Run Rd, Mill Run, PA 15464, United States
Fallingwater is a house, now a National Historic Landmark, built over a waterfall designed by America's famous architect Frank Lloyd Wright for the Kaufmann family.
7. Railroad Museum of Pennsylvania
300 Gap Rd, Strasburg, PA 17579, United States
Railroad Museum of Pennsylvania houses a world-class collection of more than 100 historic locomotives and vintage railroad cars.
8. Tharp Knob Overlook
Ohiopyle State Park, Ohiopyle, PA 15470, United States
The Tharp Knob Overlook offers stunning views of the Youghiogheny River and the town of Ohiopyle.
9. Pinnacle Overlook
Holtwood, PA 17532, United States
Pinnacle Overlook offers beautiful views of the Susquehanna River's Lake Aldred. The overlook is a good place to access the Kellys Run Trail System and the Conestoga Trail System.
10. Boathouse Row
1 Boathouse Row, Philadelphia, PA 19130, United States
19th century houses lining the Schuylkill River lights up at night to create on of th city's loveliest views called the Boathouse Row.
11. Pine Creek Gorge (PA Grand Canyon)
Tioga County, PA
Pine Creek Gorge, sometimes called The Grand Canyon of Pennsylvania, is a 47-mile gorge carved by Pine Creek in Pennsylvania. It sits in about 160,000 acres of the Tioga State Forest.
12. Kinzua Skywalk
1721 Lindholm Rd, Mt Jewett, PA 16740, United States
The Kinzua Viaduct was the highest and longest viaduct in the world, measuring 301 feet high and 2,053 feet long. The bridge stood for 121 years and partially collapsed in 2003 because of a tornado. It was later reinvented as the Kinzua Skywalk — a spectacular walkway that allows the public to view the beautiful scenery
13. Loews Philadelphia Hotel
1200 Market St, Philadelphia, PA 19107, United States
Located in the heart of the city, Loews Philadelphia Hotel was the former PSFS Building known to be the first skyscraper in the city. The skyscraper was restored and transformed into a hotel where people can enjoy not only the sights but also the offered accommodation and experience.
14. Delaware Water Gap
The Delaware Water Gap is a water gap on the border of the U.S. states of New Jersey and Pennsylvania where the Delaware River cuts through a large ridge of the Appalachian Mountains
15. Ganoga Falls
Rickets Glen State Park, 695 State Route 487, Benton, PA 17814, United States
Of all the 22 named waterfalls in Rickets Glen State Park, the 94-foot Ganoga Falls is the highest surrounded by a scenic view filled with old growth timber and a diverse wildlife.
16. Bowman's Hill Tower
1 Tower Rd, New Hope, PA 18938, United States
Bowman's Hill Tower offers scenic views around the Washington Crossing area. Be ready to climb up 124 steps or take the elevator to reach the top of the tower.
17. Bowman's Hill Wildflower Preserve
1635 River Rd, New Hope, PA 18938, United States
Bowman's Hill Wildflower Preserve is a hilltop preserve where more than 1,000 species of native perennial woodland wildflowers, trees, shrubs and ferns draw an array of birds.
18. Pocono Mountains
Northeastern Pennsylvania, United States
Pocono Mountains lets you enjoy the steep mountains with cloud-covered peaks great for hiking, biking, fishing, and canoeing.
19. Boulder Field
Hickory Run State Park, 3613 State Route 534, White Haven, PA 18661, United States
Hickory Run State Park's Boulder Field is a  400 feet wide by 1,800 feet long National Natural Landmark of nothing but boulders, some as large as 26 feet in length.
20. View of Pittsburgh from Mount Washington
Mount Washington is a neighborhood where you can  hike or ride up the mountain to see the perfect Pittsburgh skyline.
21. Forest Cathedral
Cook Forest State Park, 113 River Rd, Cooksburg, PA 16217, United States
Cook Forest's "Forest Cathedral" is a National Natural Landmark filled with towering white pines and hemlocks.
22. Marion E. Brooks Natural Area
Elk County, PA, USA
Marion E. Brooks Natural Area is a 917-acre state forest natural area in the Moshannon State Forest known for its white birches.
23. Worlds End State Park
82 Cabin Bridge Rd, Forksville, PA 18616, United States
Worlds End State Park is in a narrow S-shaped valley of the Loyalsock Creek surrounded by the Loyalsock State Forest, the 780-acre park offers visitors diverse recreational opportunities within a pristine environment.
24. Sunset Point
Presque Isle State Park, 301 Peninsula Dr, Erie, PA 16505, United States
Sunset Point is also referred to as "Kite Beach" where you will find people from all over the region flying a variety of kites. At night, the whole area is lit up with neon and candles.
25. Youghiogheny River Gorge
Ohiopyle State Park, Ohiopyle, PA 15470, United States
The Youghiogheny River Gorge is the center piece of the Ohiopyle State Park, with 18 miles of river popular among those who want to do whitewater rafting.
26. Cathedral Commons Room inside the Cathedral of Learning
University of Pittsburgh's main campus, Oakland, Pittsburgh, PA, United States
The Cathedral of Learning's Commons Room is a Gothic-style hall which is 52-feet (four stories) high and almost a half-acre room for study, contemplation, and celebration.
27. Cherry Springs State Park
4639 Cherry Springs Rd, Coudersport, PA 16915, United States
Cherry Springs State Park is an 82-acre haven for astronomers because of its dark skies perfect for stargazing while being surrounded by the 262,000-acre Susquehannock State Forest.
28. Salt Springs State Park
Silver Creek Rd, Montrose, PA 18801, United States
Salt Springs State Park is home to over 500-year-old hemlock trees some of the largest trees in all of Pennsylvania. The park also features a gorge with three waterfalls on Fall Brook.
29. Elfreth's Alley
126 Elfreth's Alley, Philadelphia, PA 19106, United States
Elfreth's Alley was home to the 18th century artisans and trades-people who were the backbone of colonial Philadelphia. After three centuries, it still preserves its unique architectural details from old-fashioned flower boxes to Flemish bond brickwork.
30. Cathedral Basilica of Saints Peter and Paul
1723 Race St, Philadelphia, PA 19103, United States
The Cathedral Basilica of Saints Peter of Paul serves as the principal or Mother Church of the Archdiocese of Philadelphia as it houses the chair or "cathedra" of the Archbishop.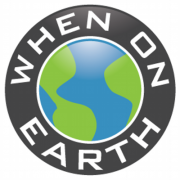 WOE Media
When On Earth Magazine is for people who love travel. We provide informative travel guides, tips, ideas and advice regarding places to see, things to do, what to taste, and much more for world travelers seeking their next dream vacation destination.