The 30 Filthiest Tourist Attractions on the Planet [Infographic]
Everyone knows someone who is a neat-freak to the point of compulsion– the kind of person who gets grossed out by a 30-minute old candy wrapper being accidentally forgotten on the kitchen counter. When your loved one's clean habits overtake their sanity, know that certain places exist around the world where you can take them to help them face their fears of dirt. Yes, places like Seattle's chewed gum wall and Paris's Sewer Museum, can provide that shot in the arm he or she needs to join the rest of us germophiles. So that you don't have to scour the internet, the folks at Hassle.com put together a very handy infographic of the filthiest 30 tourist attractions on the planet, which you can peruse below.
Infographic source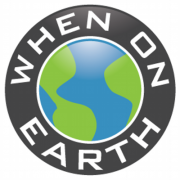 WOE Media
When On Earth Magazine is for people who love travel. We provide informative travel guides, tips, ideas and advice regarding places to see, things to do, what to taste, and much more for world travelers seeking their next dream vacation destination.