25 Photos that Show What Life Was Like in Syria Before the 2011 Civil War
From the year 2006 to 2011, Syria experienced the worst drought on record, affecting millions of rural villagers who lost their farms. These villagers moved to cities hoping they could find work to sustain their needs. However, there weren't enough jobs for the people and this frustration gave fifteen teenage boys the courage to express how they feel by painting a revolutionary slogan, "The people want to topple the regime!"
After the arrest and torture of the teenagers who painted revolutionary slogans on a school wall, anti-government  demonstrations in Syria started in March 2011 in the southern city of Daraa. The peaceful protests however, resulted in violence after the security forces opened fire on demonstrators. The killings created more protests with numbers that grew to hundreds of thousands, all demanding President Assad's resignation. The protesters resorted to taking up arms to defend themselves and later formed the Free Syrian Army to fight the government forces from Damascus to Aleppo, and out to other Syrian towns.
The conflict may seem like a simple government vs. the people scenario, but there's more inside the Syrian problem that includes the rise of the Islamic State, the division between secular and Islamist fighters, and between ethnic groups.
According to activists and the UN, there are already more than 220,000 people who have been killed since the beginning of the Syrian conflict and 12.8 million people inside Syria who are in urgent need of humanitarian assistance. So far, more than 4 million refugees from Syria are in Turkey, Lebanon, Jordan, Iraq, and Egypt. Meanwhile in Europe, Germany has agreed to take 800,000 asylum seekers, France 20,000 and Britain another 20,000. The United States has taken 1,500 Syrians and donated $574 million to Syrian refugee humanitarian efforts.
Before the war, Syria used to attract frequent foreign travelers with its 3,000 archaeological sites. Damascus and Aleppo were once a part of the country's assets in the tourism industry which was responsible for 5% of Syria's GDP in 2011 and supported 270,000 jobs. Therefore,  the 2011 protests that turned into into a civil war was a heartbreaking and shocking event for the Syrians, its frequent visitors, and the country's economy.
So what was it like visiting Syria during the times it was known as a tourist destination? Here are some of the photos you should see to remind you that what most people want is the chance to pursue their life's work, spend time with loved ones, and feel joy.
Bab Touma
Nut Vendor, Old City, Damascus
Visitors at Aleppo Citadel
Shopkeeper with Assad Poster, Souk, Aleppo
Bus, Maaloula
Imam Preaching, Umayyad Mosque, Damascus
Bedouin Family, Palmyra, Syria
Bedouin, Palmyra, Syria
Donkey Cart, Souk, Aleppo
Souk al-Hamidiyeh, Damascus
Shopkeeper, Souk al-Hamidiyeh, Damascus
Drying Syrian flatbread, Aleppo
Aleppo Market
An Open Store
Damascus Market
Omayyad Mosque
Roman Theatre, Bosra
Syrian architecture
Aleppo
Syrians out in the streets
"I Believe in Syria"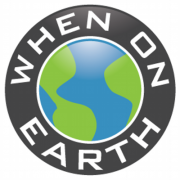 WOE Media
When On Earth Magazine is for people who love travel. We provide informative travel guides, tips, ideas and advice regarding places to see, things to do, what to taste, and much more for world travelers seeking their next dream vacation destination.