25 Instagrammable Places in Maine, USA
Never underestimate the state located at the northeasternmost part of the United Sates known as Maine. It has rocky coastlines, waterfalls, gorges, lakes, mountaintops and hills which give you the best views over everything naturally amazing you'd only find nowhere else but here. Unfortunately, we can't fit every awesome destination to see in Maine here but at least there's 25 of them to begin with. So check these out!
1. Footbridge Beach
Ogunquit, ME
A hidden treasure at the north end of Ogunquit Beach, Footbridge Beach is a quieter alternative to those who want to stay in a less crowded area unlike the more popular Ogunquit Beach.
2. Penobscot Bay
The heart of cruising in Maine, Penobscot Bay possesses a unique beauty composed of fishing communities, villages, harbors, a stretch of scattered islands, and sunsets behind Camden Hills.
3. Angel Falls
Houghton Street, Rangeley, ME
Angel Falls may not the easiest waterfall to get to, but the hike is going to be all worth it when you see the fall's cascading water that creates a shape of an angel's wing.
4. Crescent Beach State Park
66 Two Lights Road, Cape Elizabeth, ME
Crescent Beach State Park is a classic saltwater beach park with beach grass-studded sand dunes, saltwater coves, picnic areas, views of fishing boats and an offshore island.
5. Isleford
Little Cranberry Island, Hancock, ME
The picturesque harbor town of Isleford is located on Little Cranberry Island, southeast of Mount Desert Island. The town surrounded by ocean gives it a good reason to not lose even one bit of a snapshot-worthy view which includes the spectacular views of Acadia National Park.
6. Shin Brook Falls
Township 6, Range 7, Penobscot, ME
Unlike Angel Falls, the hike to Shin Brook Falls is easier but still scenic. Below the falls, you can go swimming or even fishing.
7. Cadillac Mountain
Mount Desert island, ME
Cadillac Mountain is a mountain located on Mount Desert Island, within Acadia National Park. It is known to be the first place to see the sunrise in the United States which makes it worth the hike.
8. Screw Auger Falls
Route 26, Near Grafton Notch State Park, Newry, ME
The 23-foot Screw Auger Falls follows a narrow gorge along the Bear River and offers shallow wading pools. The best view of the falls is from the rock ledge overlooking the gorge.
9. Snow Falls Gorge
Off Route 26 in West Paris. West Paris, ME
There's nothing much to see at Snow Falls Gorge but the beautiful falls cascading to the gorge where families can enjoy watching. There's a bridge across the gorge that gives you an opportunity to take great shots.
10. Cutler Coast Public Reserve
ME-191, Cutler, ME
Cutler Coast Public Reserve is Maine's rocky 10-mile loop great for backpackers who want an uncrowded trail yet still has the spectacular views to hike for. When you reach one of the campsites before sunrise, you'll be lucky see the sky turn red as the sun peeks out behind Canada's Grand Manan Island.
11. Prospect Harbor Lighthouse
Hancock, ME
Perched on the east side of the entrance to Prospect Harbor is the Prospect Harbor Lighthouse that was established on April 2, 1849. It divides Sand Cove from Inner Harbor at the head of Prospect Harbor on the southern shore of Gouldsboro, Maine. Access to the lighthouse is not allowed but you can get to take photos of it from Prospect Harbor.
12. Quill Hill
Route 16 East, Turn right on Oddy Road,Rangeley, ME
While visiting the Rangley Lake Area, you can go up Quill Hill  (15-minute drive) for a 360-degree view of breathtaking lakes and mountains.
13. Coastal Maine Botanical Gardens
132 Botanical Gardens Dr, Boothbay, ME
The beautiful and serene Coastal Maine Botanical Gardens is a perfect place to walk around to see plants, stoneworks, waterfalls, fountains, and scenery, all suitable for visitors at any age.
14. Two Lights State Park
7 Tower Dr, Cape Elizabeth, ME
Two Lights State Park encompasses 41-acres of rocky headlands that strollers and hikers can enjoy, but the best part in here is the views of Casco Bay and the open Atlantic.
15. Reid State Park
375 Seguinland Rd, Georgetown, ME
For a sandy beach and a rocky coastline, Reid State Park is your place to go. You can swim, fish, or have a picnic while enjoying the great views.
16. Sunday River Bridge
Newry, ME
Sunday River Bridge is also known as Artist's Bridge because of its reputation as being the most photographed and painted among the other covered bridges found in Maine.
17. Moosehead Lake
Moosehead Lake is the largest mountain lake in the eastern United States dotted by eighty islands and surrounded by vast forested wilderness. It offers great outdoor recreation and sports, including fishing, hunting, mountain biking, canoeing, hiking, and "flightseeing" by seaplane.
18. Bass Harbor Head Lighthouse
Bass Harbor, Tremont, Mount Desert Island,ME
Bass Harbor Head Lighthouse is one of the most photographed lighthouses in Maine and you'll agree to its popularity once you see it during sunset. The lighthouse perches on the cliffside within Acadia National Park.
19. Head Beach
545 Small Point Rd, Phippsburg, ME
The 1000-foot long Head Beach in Phippsburg is part of the family-owned and operated Head Beach Campground and Cottages. It opens to the public during the summer season.
20. Height of Land
Rangeley, ME
Height of Land is a scenic overview on the drive between Rangeley and Mooselookmeguntic Lake where you'll see mountains, lakes, and the sky blend with each other to create a view you won't forget.
21. Hermit Island Campground
6 Hermit Island Rd., Phippsburg, ME
Hermit Island Campground is a favorite spot for ocean camping which can accommodate tents and small to medium campers. It opens from mid-May to mid-October.
22. Mackerel Cove
Bailey Island, ME
Mackerel Cove is one of the prettiest harbors you'll see in Maine with dozens of lobster boats and a few wooden boats floating. The beach at the north  end of the cove is a good place to relax and have a picnic under the sun.
23. Table Rock Loop Trail
Newry, ME
The Table Rock Loop Trail is a steep rocky climb for those who have experience in climbing such mountains. Amazing views of Grafton Notch State Park await you at the top.
24. Marginal Way
Ogunquit, ME
You can never leave Ogunquit without walking along the Marginal Way where one can walk along the coastline to enjoy the breathtaking scenery.
25. Quoddy Head State Park
973 S Lubec Rd, Lubec, ME
For forest and wetland hikes with views of the coast, Quoddy Head State Park won't give you less of the beautiful scenery you deserve. You can also find here the West Quoddy Head Light.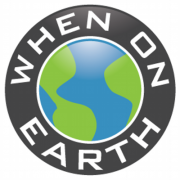 WOE Media
When On Earth Magazine is for people who love travel. We provide informative travel guides, tips, ideas and advice regarding places to see, things to do, what to taste, and much more for world travelers seeking their next dream vacation destination.