25 Best Places in New South Wales for Photo Opportunities
With beautiful beaches, idyllic countryside, protected rainforests, and awe-inspiring cityscape, New South Wales offers a long list of venues for photo opportunities. The natural landscapes of the region are great locations for all types of photography – wildlife, panoramic, landscape or portraits.
1. Bald Hill
The most popular lookout in Wollongong, Bald Hill gives you the best backdrop and scene. You can have the sandy beach below, paragliders above, and the iconic Grand Pacific Drive on the horizon.
2. Mrs. Macquarie's Chair
A popular lookout in Sydney and just a short walk from the Opera House, Mrs. Macquarie's Chair gives you a panoramic shot of the harbor and the city's skyline. This is the best spot to capture a sunset over the harbor.
3. Honeymoon Bridge
One of the best locations to get a photo of the Blue Mountains with their main landmark – the Three Sisters rock formation. This area is named after honeymooners taking photo opportunities at this very spot for hundreds of years.
4. Echo Lookout
Not far from Honeymoon Bridge is Echo Lookout that also gives you a great backdrop of the landscape in the Blue Mountains National Park. Take a panoramic or landscape shot or have people in front of a magnificent photo opportunity.
5. Cape Byron Lighthouse
Romantic and idyllic, these are some of the words that describe this location. Part of the Cape Byron Conservation Area, the lighthouse is a well-maintained structure and a striking icon to add glamor to your shots.
6. Bondi Beach
What is Australia without enjoying its beaches? Never miss the chance to get photos taken at its most popular beach – Bondi Beach. Take advantage of the crowd and capture the natural vibe of this famous shore.
7. Stockton Bight Sand Dunes
Located within Worimi National Park, Stockton Bight Sand Dunes add a surprising element to your shots. These sand dunes shift and can be as high as 40 meters. Perfect for themed photography like pre-nuptial shoots or sports.
8. Taronga Zoo
What is Australia without images of cuddly koalas, wallabies and other animals like the kangaroo? Visit Sydney's most popular zoo and get up close to add some photos from your Australia adventure.
9. Archibald Fountain
Sydney has that grandeur and to capture this essence, take a photo at the famous Archibald Fountain near Hyde Park. It can get crowded as this is one of Sydney's most famous landmarks, so schedule your shoot for early morning or at night.
10. Manly Beach
Feel that Bondi is too crowded? Another good beach for photography is Manly Beach. Not quite secluded but it is intimate enough to freely take photographs with locals or your desired subjects.
11. Coffs Harbour Jetty
Its long pier makes this location very photogenic. Perfect for beach or family photography, capture the laidback atmosphere or your relaxing state of mind while in New South Wales. [Plan your trip to Coffs Harbour]
12. Blayney Wind Farm
A perfect shot anytime – a beautiful landscape showcasing New South Wales' picturesque countryside. The large wind turbines add drama to any shot.
13. Weeping Rock
Wouldn't mind a little trek to capture stunning nature shots? Drive to Leura Cascades and follow the track for 20-30 minutes. Weeping Rock's beautiful waterfall is a good close up or as a splendid backdrop.
14. Sydney Harbour Bridge Pylon Lookout
This lookout by far gives the best views in Sydney – harbor, Opera House, and the cityscape. Bring your wide-angle lenses to capture panoramic shots. This location is a good place to snap Sydney souvenir photos.
15. Hunter Valley
As the wine region in New South Wales, it is hard not to fill your camera with plenty of shots from these scenic places. Plenty of opportunities to choose like vineyards and wine cellars. The result will always be elegant and stylish.
16. Hunter Valley Gardens
Another beautiful place is Hunter Valley Gardens, highly favored for weddings with its themed gardens. Pose at any of its patches – The Sunken Garden, The Lake Garden, or the Formal Garden.
17. Australiana Pioneer Village
Fancy for a Wild West photoshoot? Visit the Australian Pioneer Village and retrace the lives of early settlers with old buildings and keepsakes. Frequently used for TV shows in Australia, this is definitely a no-fail unique photo location.
18. Barrenjoey Lighthouse
New South Wales has a handful of lighthouses that are equally gorgeous especially for photo opportunities. Barrenjoey is one of the most mesmerizing with its distinct sandstone materials.
19. Auburn Botanical Gardens
Gardens are lovely places for photo shoots, especially for fashion. Capture your OOTD shots or a photo for leisure time while in Sydney at this charming garden. There are many spots within the garden for photography. The flowers are also great for macro photography. [Uncover more things to do in Sydney]
20. Queen Victoria Building
Indoors can be great locations. Seize the outstanding architecture of Sydney's iconic building fondly called "QVB". Subjects can be stain glass windows and other touches within the building. You can also capture local scenes with people in cafés and pacing around the building.
21. Bombo Headlands
Australia is a great place for nature shots; Bombo Headlands naturally gives you the most dramatic landscape setting with its massive rock formations. A 10-minute walk from the beach is required to reach the area. Capture the crashing waves against the rock pillar for that perfect shot.
22. Abercrombie Caves
The largest limestone cave tunnel in Australia, Abercrombie Caves used to be a mining area, but now it is used in part as a venue for underground concerts, weddings, and Christmas carols. Wouldn't it be unique to have a photo of this natural formation in a modern occasion?
23. Blue Mountain's Mt. Wilson
Coming to New South Wales during autumn in Australia? Get that perfect photograph at Mt. Wilson, a heritage garden village. With trees and lush shrubs, changing colors makes your photo effortlessly lovely.
24. Hassan's Walls Lookout
Aiming for a panoramic shot of Blue Mountain's Grand Canyon? Then wear your hiking shoes and trek to this lookout – it's all worth it. Secluded with unobstructed views of the rainforest, escarpment, and the canyon.
25. Circular Quay
Another great place to get a photo of Sydney's skyline, Circular Quay is located on Alfred Street. Perfect for night shots to capture the cityscape.
Whether you are snapping for themed photoshoots, tours, personal photography, or just recreationally, New South Wales offers no shortage of photo-friendly hotspots.
Want more NSW? To check out our full coverage of the state, click here.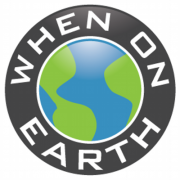 WOE Media
When On Earth Magazine is for people who love travel. We provide informative travel guides, tips, ideas and advice regarding places to see, things to do, what to taste, and much more for world travelers seeking their next dream vacation destination.