21 Vintage Postcards That'll Make You Relive the Old Singapore
The Singapore we all know today is often seen from above as a land filled with bright lights, skyscrapers, and continuous development. Singapore is often perceived too as a strict parent where everything must be clean and in order. Some may think that it lacks character from all what is seen on the outside. But once you see beyond order, laws (drop the bubblegum joke will you?), impressive infrastructures, and its busy streets, you'll see this "Lion City" as a place packed with different cultures and an interesting history not embarrassed to narrate about its ups and downs which led it to what it is today.
Care to see and know the young Singapore where everything yet was small and underdeveloped? You probably do, so check out this collection of postcards featuring places around Singapore you might not recognize anymore.
City Hall
Dragon dance before the Yang di-Pertuan Negara (Head of State) for Singapore's National Day
The busy Singapore River
Chinatown
Telok Ayer Market between Robinson Road and Shenton Way
Another shot of Chinatown
McRitchie Reservoir
Singapore Royal Visit decoration for the Duke of Connaught's visit, ca. 1901
Singapore River
Hong Kong Bank (left) and the General Post Office (right, now Fullerton Hotel), ca. 1950
The first Botanical and Experimental Garden in Government Hill, Fort Canning
Raffels School, ca. 1910
Capitol Theatre
Malay Village
Raffles Place, ca. 1940
Beach Road
North Bridge Road
Singapore Canal
Clifford Quay
Sri Mariamman Temple
Connaught Drive, ca. 1952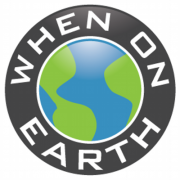 WOE Media
When On Earth Magazine is for people who love travel. We provide informative travel guides, tips, ideas and advice regarding places to see, things to do, what to taste, and much more for world travelers seeking their next dream vacation destination.