20 Instagrammable Places in Milan, Italy
Sure you can go to Milan and post your #OOTDs during fashion week (or any day you want) but there's more to Milan than fashion that you should be snapping and sharing on the web. Be sure to have your cameras or phones fully charged and visit these following attractions:
1. Duomo di Milano (Milan Cathedral)
Piazza del Duomo, Milano, Italy
Duomo di Milano is a Gothic cathedral dedicated to St. Mary of the Nativity and the current seat of the Archbishop of Milan.
2. The view from the roof of Duomo di Milano
After capturing the captivating look of the Duomo, you better go up to its roof to have a view over the city of Milan, surrounded by statues and spiky towers, and the Italian Alps as the background.
3. Teatro alla Scalla
Via Filodrammatici, 2, 20121 Milano, Italy
Known as one of the leading opera and ballet theatres in the world, Teatro alla Scala has featured most of Italy's greatest operatic artists and singers around the world.
4. Tram n.1
Tram n.1 is the official tram used by Milan's Hop On Hop Off tours. This specific tram is special as it is the oldest wooden tram in the city used since 1929. You'll find it in several major landmarks such as the Duomo.
5. Villa Necchi Campiglio
Via Mozart, 14, 20122 Milano, Italy
A restored  1930s villa away from the crowded areas of Milan, Villa Necchi Campiglio was a house known to be a status symbol for Italy's new elite as  the modernist structure boasted a tennis court, a garage, and Milan's first heated swimming pool – features which were rare in the city during the post-war years. Here you'll find exceptional furniture and paintings which makes its visitors feel like entering a surreal movie set.
6. Galleria Vittorio Emanuele II
Piazza del Duomo, 20123 Milano, Italy
Declared as Milan's living room, Galleria Vittorio Emanuele II is one of the world's oldest shopping malls connecting Piazza del Duomo and Piazza della Scalla while housing the country's well-known designer shops.
7. Castello Sforzesco
Piazza Castello, 20121 Milano, Italy
The iconic red-brick Castello Sforzesco was the home of the dynasty that once ruled Renaissance Milan. Now, it houses a number of museums and Michelangelo's last but unfinished work, Rondanini Pieta.
8. Santa Maria presso San Satiro
Via Torino, 17-19, 20123 Milano, Italy
Santa Maria presso San Satiro is a Renaissance-style Roman Catholic church  which has a painted wall behind the altar that may  deceive visitors to see the church as a long, spacious building when in reality, it isn't.
9. Naviglio Grande
The Navigli District centers around water canals designed and engineered by Leonardo da Vinci and the best waterway to spend more time in is Naviglio Grande where the view is filled with small churches, windmills, farmsteads, and villas along the banks of the canal.
10. San Siro Stadium
Piazzale Angelo Moratti, 20151 Milano, Italy
Built in 1925, the San Siro Stadium is home to two of Italy's most famous football clubs: FC Internazionale and AC Milan. Watch a match and have a shot of the jam-packed stadium.
11. Torri Unicredit
Piazza Gae Aulenti, 10, Milano, Italy
It's impossible not to notice Torri Unicredit while you're in MIlan. The 33-story skyscraper is 231 meters high where you'll find a few attractions , shops, and restaurants.
12. Cimiterio Monumentale
Piazzale Cimitero Monumentale, 20154 Milano, Italy
Cimiterio  Monumentale is one of the two largest cemeteries in Milan known for its artistic tombs and monuments.
13. Torre Branca
Viale Milton, 20121 Milano, Italy
Torre Branca is an iron panoramic tower located in the main city park of Milan, Parco Sempione. For 5 euros, you can reach the top of the tower which gives you a panoramic view of the city.
14. Palazzo Lombardia
Palazzo Lombardia is a complex of buildings and also the main seat of the government of Lombardy. You can visit the 39-storey, 161.3 meter tall skyscraper for free on a Sunday for a breathtaking view of the city.
15. Parco Sempione
Piazza Sempione, 20154 Milano, Italy
Hide from the busy streets of Milan in Parco Sempione  where you can relax, jog, or just appreciate the surrounding greenery.
16. Arco della Pace
Piazza Sempione, 20154 Milano, Italy
The 25-meter high triumphal arch of Napoleon, Arco della Pace, features bas-reliefs depicting Napoleon's defeat from the 1813 Battle of Leipzig. It is situated at the northwestern edge of Parco Sempione.
17. Stazione Centrale
Piazza Duca D'Aosta, 1, 20124 Milano, Italy
The main railway station of Milan, Stazione Centrale in Milan cannot hide its neo-Babylonian design symbolizing Mussolini's  regime.
18. Fondazione Prada
Largo Isarco, 2, 20135 Milano, Italy
Whether you're a Prada fan or not, Fondazione Prada houses impressive collections of modern art and architecture. Don't forget about the Wes Anderson-designed café, Bar Luce, for a trip back to 1950s Milan.
19. Basilica di San Lorenzo Maggiore
Corso di Porta Ticinese, 39, 20100 Milano, Italy
An ancient basilica that has been rebuilt several times, Basilica di San Lorenzo Maggiore still stands with its original octagonal floorplan, central dome and large exedras surrounded by four towers. Never miss a bit of its painted frescoes and Roman columns situated outside the church.
20. Basilica di Sant'Ambrogio
Piazza Sant'Ambrogio, 15, 20123 Milano, Italy
Basilica di Sant'Ambrose shelters the remains of Milan's patron saint, St. Ambrose, together with two Roman martyrs. The basilica stands with its surviving Romanesque building while its interior overflowing with medieval art including the 4th century sarcophagus carved with biblical scenes and a 9th-century silver altar.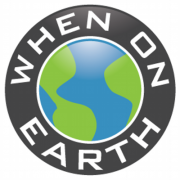 WOE Media
When On Earth Magazine is for people who love travel. We provide informative travel guides, tips, ideas and advice regarding places to see, things to do, what to taste, and much more for world travelers seeking their next dream vacation destination.