20 Instagrammable Places in Ljubljana, Slovenia
The name Ljubljana (lyoo-blyah-nah) might be new to your eyes or you might have not heard of it yet, but it could be one of your destinations this year as it stands as the European Green Capital for 2016. The capital of Slovenia deserved to be recognized because of its reputation in high environmental awareness. However, you won't only see green spaces in here but also more when it comes to history and architecture. Get ready to walk around and find these 20 must-sees.
1. Tivoli Park
Tivoli Park is Ljubljana's largest (an area of about five square kilometers) and most beautiful park, designed by the French engineer Jean Blanchard and created by joining together the parks which had surrounded Podturn and Cekin Mansions. The park features several areas including a swimming pool, tennis and basketball courts, a small botanical garden with a glasshouse, a children's playground, and the scenic Jakopi Promenade.
2. Koseze Pond
Koseze Pond is a small artificial lake in a former clay pit. The marshy lake provides natural habitat for several rare and endangered plant and animal species. People visit the pond for fishing, boat racing, and skating too when the pond freezes every winter.
3. Zvezda Park
Zvezda Park is located in the center of Ljubljana next to the Congress Square. An event called "Library Under the Treetops takes place here where people can read books, comics, magazines, and newspapers in different languages – all for free.
4. Ljubljana Botanical Garden
Ljubljana Botanical Gardens are Slovenia's oldest cultural , scientific and educational institution operating since its establishment in 1810. Here you'll find more than 4,500 different species and subspecies with one-third of them endemic to Slovenia.
5. Ljubljana Castle
It isn't the only castle in Ljubljana, but Ljubljana Castle is the biggest and also the most visited in the city. Inside the castle, you can visit art exhibits, buy traditional Slovenian handicrafts, know about Slovenia's history, or just sit and relax at the courtyard while sipping a cup of coffee.
6. St. Nicholas Cathedral
St. Nicholas Cathedral had been through several alterations and additions, shifting from Romanic to Gothic to Baroque styles. The church's Baroque interior is currently housing frescoes, statues, and other artworks from several artists.
7. Dragon Bridge
Crossing the Ljubljanica River, the Dragon Bridge was built in the beginning of the 20th century, when Ljubljana was part of the Austro-Hungarian Monarchy. It is often regarded as the most beautiful bridge produced by the Vienna Succession and the first thing that attracts visitors to see the bridge closely is its four dragon statues standing on pedestals at each corner.
8. Triple Bridge
The name, Triple Bridge, already suggests what the bridge looks like. In 1842, the central bridge was built as a replacement to the medieval wooden bridge connecting the northwestern European lands with southeastern Europe and the Balkans. And between 1929 and 1932, the side bridges were added for pedestrian use.
9. Cooperative Business Bank Building
The name sounds boring but don't miss this one. Located at the Miklošieva ulica street, the Cooperative Business Building of Ljubljana stands out from the rest with its brightly-colored façade with geometric ornaments in the colors of the Slovenian tricolor, giving you a taste of Slovenia's own style in architecture.
10. Fountain of Three Carniolan Rivers
The Fountain of Three Carniolan Rivers, also known as Robba Fountain, is one of the city's best known Baroque monuments created between 1743 and 1751 by the Venetian born sculptor and architect Francesco Robba.
11. Old Town
The Old Town offers food for your tummy and also for your soul as this magical place has everything you need from small markets to restaurants and bars. Walking around this car-free area won't be a problem as every corner is an entertaining sight.
12. Volji Potok Arboretum
For those who love to relax in a quiet place filled with greenery and colorful flowers, Volji Potok Arboretum is a sure must-visit. Flower lovers can take long walks around the park and not miss a greeting from tulips, rhododendrons, roses, and water lilies.
13. National and University Library
The National and University Library serves as the national library of Slovenia, the main library of the University of Ljubljana, the central Slovene research library and the headquarters of the Slovene bibliographical service.
14. Town Hall
Ljubljana's Town Hall (Mestna hiša) is used as the seat of the Municipality of Ljubljana. The Town Hall's façade reflects its Venetian architectural influences. But besides its external look, the town hall features atriums worth seeing inside.
15. Prešernov Trg
Going to Ljubljana won't be complete without stepping on Prešernov Trg, a charming public place popular as a meeting spot and a place where you can watch concerts and events during summer.
16. Slovenian Philharmonic Hall
The Slovenian Philharmonic Hall features two halls with the smaller one used for receptions. With open windows, you can catch a view of the baroque Ursuline Church and the adjacent seat of the Ljubljana University.
17. Cobbler's Bridge
Cobbler's Bridge is the oldest bridge of medieval Ljubljana that connected the banks of the Ljubljanica between Trana and the present Jurev trg (Jur square).
18. Schweiger House
One of the most beautiful Baroque palaces in Ljubljana, Schweiger House strikes the eyes with its ornate plasterwork, stone decorations, window frames, and a balcony where you'll find the statue of a "silent man".
19. Nebotinik
Nebotinik is an impressive art-deco building designed by Vladimir Subic. It was the city's tallest building when it was built in 1933 and now, it transformed into a popular rooftop restaurant and café. Don't miss out the amazing views from this building and take the spiral stairway at the centre of the building .
20. Gruber Palace
Currently housing the Archives of the Republic of Slovenia, Gruber Palace was designed for the purposes of Gruber's School of Hydraulics and Mechanics. The late-Baroque-styled Gruber Palace boasts an interior decorated mainly by paintings and an oval staircase with a domed ceiling.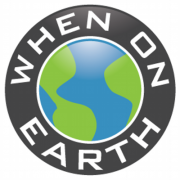 WOE Media
When On Earth Magazine is for people who love travel. We provide informative travel guides, tips, ideas and advice regarding places to see, things to do, what to taste, and much more for world travelers seeking their next dream vacation destination.