20 Best Places To See In Dubai
Dubai's oil revenue helped accelerate the early development of this glittering city, but thanks to an aggressive modernization program, today less than 5% of the emirate's revenue comes from oil. Dubai has emerged as a popular destination for tourists but is among the top 25 most expensive cities in the world. This guide has been created to give you a list of twenty places to visit and explore from water parks to museums, archaeological wonders and places of natural beauty. You're sure to find something you and your family will enjoy.
Dubai Fountains
The Dubai Fountains are situated in front of the Dubai Mall where the movement of the water is synchronized and choreographed to music creating an amazing atmosphere and sense of magic and wonderment. It looks absolutely stunning at night with the lighting and ambiance but it can be very crowded.
Burj Khalifa
This is the iconic building of Dubai with incredible views of the sea and surrounding buildings and landscape. The most beautiful time to go is at sunset but it's best to book tickets for this time and can be a little more expensive. If you can't go at this time then going at night to see the shimmering city lights is definitely a must see.
Aquaventure Park
This is a huge water-park with no need to queue for the rides as you just float from one ride to the next. It's like a big adventure in the water with slides and lagoons to explore. Suitable for all ages and a lot of fun for kids and adults alike, whether you want an adrenaline rush or opt for a more relaxing time by the pool.
Miracle Garden
This garden is known as the desert pearl and for good reason, it's a vibrant rainbow of natural beauty with a variety of flowers, shapes and creative designs. Each detail has been purposefully considered including a butterfly zone and restaurants. It's a beautiful place to explore with the family and definitely worth a visit to look at the arrangements.
Wild Wadi Water Park
A great water park for the whole family with over thirty rides and attractions which range from fun filled rides to adrenaline rush roller-coaster style excitement, which are all free, once you pay the entrance fee. There are lots of places for the whole family to relax and escape the heat of the sun. It's a perfect day out for all ages.
Dubai Creek
In the old centre of Dubai the land is divided into two by a shallow saltwater creek. Dhows – a type of boat, still travel along the creek full of goods for the stores or take people from one side to the other. You can also catch an abra – a kind of small dhow from Bur Dubai to Deira and back again or set of for a romantic sunset cruise if that's what you'd prefer.
Dubai Museum
A small museum with a lot to offer regarding the history and culture of how the Emirates began. With lots of exhibits and artefacts on display both inside and outside detailing Arabian culture you get an insight into the lifestyle and developments throughout Dubai's history. From beautiful instruments to a desert fort and traditional houses there's sure to be something to delight your sense of wonderment.
Palm Islands
The Palm Islands are man-made palm tree shaped land masses that can only be described as an architectural marvel. There are three palm islands altogether and they feature some of the most luxurious hotels and resorts. You can see the islands by plane, ferry or monorail for some spectacular views and something a little different.
Sheikh Saeed Al Maktoum House
Built in 1896 this house was the private residence of the current Sheikh Mohammed bin Rashid's grandfather Sheikh Saeed until he died in 1958. It is now a museum with a fantastic collection of photographs, coins, stamps, furnishings and documents. It is one of the oldest buildings in the city with classic examples of Arabian architecture.
Ski Dubai
Ski Dubai is an indoor ski centre and the first of its kind located in the Mall of the Emirates. It offers a range of activities from skiing and snowboarding to a snow park and zip wire. The centre also offers skiing lessons and you can hire all the equipment you need from the centre for the full day. There are also a colony of Gentoo and King Penguins to see too.
Dubai Mall
The Dubai Mall is undoubtedly a place to explore because there is so much to do there. It has an aquarium and under-water zoo, an ice rink, cinemas, an edutainment centre for children where they can choose a profession they would like to explore and get a better understanding of the world of being an adult, and a gaming zone called Sega Republic where you can play more than 170 games and enjoy 14 thrilling attractions. As well as all this, there is also a great selection of quality shops and restaurants there too.
Falconcity Of Wonders
Falconcity of Wonders is a real estate marvel. It is 40,000,000 square feet and as well as housing, sports facilities and educational institutes it also has shopping, a theme park and is host to the seven wonders of the world including the Eiffel Tower, Taj Mahal, Great Wall of China, the Pyramids and the Leaning Tower Of Pisa.
Dubai Dolphinarium
In 2008 the Dubai Dolphinarium opened and now has over 30,000 visitors each month to see their beautiful bottlenose dolphins and seals perform incredible skilful moves in their interactive shows. The dolphins and seals can play ball, jump through hoops, juggle and even paint. But the fun doesn't stop there because the Dolphinarium is also home to over 20 birds and parrots that also have their own show where they swoop overhead and interact with the visitors.
Deira
Located on the north bank of Dubai creek is Deira with winding streets and all kinds of spices, fabrics, delectable foods and of course gold. Deira Gold Souq is known over the world and is the reason why Dubai is often called the City of Gold. There are many bazaars and market style vendors that will appeal to your sense of tradition and you're sure to find a bargain.
Jumeirah Beach
This beach is the reason many visitors descend on Dubai. There are many hotels along this crystal blue waters and white sandy shore which makes this one of the most sought after places for tourists to stay. The beach also has restaurants and you can take part in water skiing or just relax on a sun lounger. The hotel in the picture is called the Burj Al-Arab, which is the tallest hotel in the world and is 321 meters high.
Desert Safari
There are numerous companies that offer the opportunity to go on a safari. Make sure you research what they offer and what time you will leave and return. You may need to check if you need to pay for any extras like food. The desert safari gives you a chance to find out about Bedouin existence from the past. The safaris usually include a four-wheel drive vehicle for the journey, maybe watch falcons fly or try some hubbly bubbly.
Ras Al Khor Wildlife Sanctuary
An amazing wildlife sanctuary with beautiful scenery and an oasis full of flamingos, which is a great place for families with children. A great place to observe these magnificent birds as binoculars are provided. It can be quite a calm and quiet place to go but at times can be busy. So if you're looking for an escape away from the bustle of the modern city then this is the place to go.
Dubai Desert Conservation Reserve
A chance to enjoy a ride on a camel or see some belly dancing. Take a drive through the red sands and conservation area before enjoying dinner at the end of your tour. There are a wide range of animals and plants you should make a point of seeing. The reserve itself is 225 square kilometres of natural beauty so make sure to visit on your trip.
Sheikh Mohammed Center for Cultural Understanding
To get a better understanding of the culture and history of Dubai, this is the perfect place to go. It is well organized and very informative from ways of eating to traditional houses and local customs. You can ask questions and have a tour, taste foods and discuss culture, politics and current events. An eye-opening chance to discover more about the rich and vibrant past of Dubai.
Creekside Park
If you're looking for fresh air, a place for the kids to play, good facilities and a well maintained, beautiful and nicely landscaped park perfect for a day of relaxation. Take a walk through this charming park, especially nice of an evening for an after dinner stroll.
There is such a wide and varied selection of activities to choose from that will match your level of activity, sense of adventure as well as your budget. This guide has provided you with twenty of the most popular cultural, historical, discover and exploration must see sights that you can enjoy if you ever visit the vibrant and dynamic city of Dubai.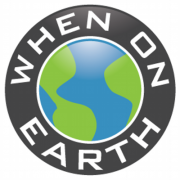 WOE Media
When On Earth Magazine is for people who love travel. We provide informative travel guides, tips, ideas and advice regarding places to see, things to do, what to taste, and much more for world travelers seeking their next dream vacation destination.