18 Aerial Shots of the Most Popular Tourist Attractions Around the World
What do the world's popular tourist attractions look like when seen from above? Some can be surprisingly removed from the bustling city streets and others remained the same (with a few renovations of course) in an ever-changing world. Here are 18 of the most popular destinations shot from a different point of view.
1. Parthenon, Athens, Greece
See the massive "Temple of the Virgin Goddess"? Although Parthenon was known to be a structure dedicated to the goddess Athena, it's not considered to be a true temple dedicated to strictly religious functions. Many historians consider it more as a temple slash art gallery but in the past, it was used as a church and also as a mosque.
2. Stonehenge, Wiltshire, United Kingdom
Stonehenge's aerial view shows how isolated it is from the city. Instead of going there independently, going with a tour proves to be an easier, cheaper, and faster way to visit the site.
3. Niagara Falls, between Ontario, Canada, and New York, USA
Shown in the photo is the Horseshoe Falls, also known as the Canadian Falls, a part of the Niagara Falls located in Canada – well, two-thirds of it. According to the official US Geological Survey maps, approximately one-third of the Horseshoe falls remain in New York, USA.
4. Brandenburg Gate, Berlin, Germany
The Brandenburg Gate has remained as Berlin's famous landmark while being surrounded by continuing structural developments. The hotels around the gate are among of the most expensive in Berlin, usually booked by the rich and the famous.
5. Great Pyramid of Giza, Egypt
The Great Pyramid is a symbol of perfection. First, it is the most accurately aligned structure in existence and faces the true north with only 3/60th of a degree of error. It's also located at the center of the land mass of the Earth.
6. Leaning Tower of Pisa, Italy
This famous leaning tower isn't the only leaning structure. Other leaning towers include the Campanile of San Nicola and the Campanile of San Michele degli Scalzi.
7. Eiffel Tower, Paris, France
See that tower boasting its superiority in the middle of Paris? The Eiffel Tower is a 324-meter tower with 20,000 light bulbs. It's no ordinary tower , having over 250 million visitors since its opening and 30 replicas around the world.
8. Mount Rushmore, South Dakota, USA
Do you think you can touch these iconic faces? Not at all unless you start climbing or flying towards the sculpture. It took 14 years to complete Mount Rushmore and 90% of the heads were carved using dynamite.
9. Great Wall of China
No, you cannot see the Great Wall from space with a naked eye but you'll be amazed at how 'great' it is when looking for its best angles in locations such as Simatai and Jinshanling. Now with a total length of 8851.8 kilometers, the Great Wall had an original length of 21,196.18 kilometers when built a thousand years ago.
10. Golden Gate Bridge, California, USA
The Golden Gate Bridge is a 4,200-foot bridge that connects San Francisco City and the County of Marin to the north. It got its name from the Golden Gate Strait which was first named as Chrysopylae meaning golden gate because the strait resembles the harbor in Istanbul known as Chrysoceras or Golden Horn.
11. Hollywood, California, USA
The "Hollywood" sign was originally erected in 1923 as "Hollywoodland", an advertisement for a real estate company. The 45-feet tall sign standing on Griffith Park's Mount Lee was intended to stay up for 18 months but because of the town's burgeoning movie industry, it became a permanent fixture.
12. Christ the Redeemer, Rio de Janeiro, Brazil
Christ is way up high and all you need to reach him is to climb 220 steps. If you want to cheat though, you can still reach the statue by taking the available escalators.
13. Statue of Liberty, New York City, USA
The Statue of Liberty wasn't just a big hunk of metal that stood for everyone's amusement. It served as a lighthouse that guided ships and sailors home. Has it been struck by lightning? Well, yes. It has been actually struck over 600 times already.
14. London Eye, London, United Kingdom
Take note: The London Eye is not a Ferris wheel. It's described by its operators as the world's tallest cantilevered observation wheel because the entire structure is supported by an A-frame on one side only.
15. Machu Picchu, Peru
How the *insert explicit word here* do you reach Machu Picchu? The most popular way to approach the site is through the Inca Trail trek and this runs for three days before you can reach the height of 4,214 meters.
16. Angkor Wat, Siem Reap, Cambodia
Unlike other temples that are aligned facing to the east, Angkor Wat is aligned to the west, a direction typically associated with death. Bas reliefs in the site are read counterclockwise which suggests that the temple must be associated with funeral rituals.
17. Sagrada Familia, Barcelona, Spain
At the completion of the Sagrada Familia, it was supposed to have 18 towers: one for each of the twelve apostles, one for each of the 8 evangelists, one representing the Virgin Mary, and the highest tower in honor of Jesus.
18. Petra, Ma'an, Jordan
The lost city of Petra is carved directly into the vibrantly colored sandstone cliff faces. However, only 15 percent of the city is discovered and 85 percent of it remains underground.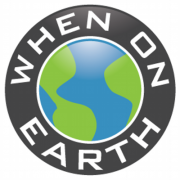 WOE Media
When On Earth Magazine is for people who love travel. We provide informative travel guides, tips, ideas and advice regarding places to see, things to do, what to taste, and much more for world travelers seeking their next dream vacation destination.