17 Photos of International Borders Around Asia
Traveling around the Southeast, the South, or East Asia is a backpacker's dream, and whenever possible, the goal is to cover most of the areas with their feet on the ground. Taking every form of public transportation possible gives the traveler more sights to see and more adventures to create in an affordable price unlike air travel.
However, traveling by land doesn't mean you'll get away from immigration offices and borders. Some borders may look like your typical fenced land, some have unique structures, some look worthy enough to be in a postcard, and some are lost in the middle of nowhere. Take a look at the 17 borders you'll find around Asia.
1. Singapore-Malaysia
2. Malaysia-Thailand
3. Thailand-Cambodia
4. Cambodia-Vietnam
5. Laos-Cambodia
6. Thailand-Laos
7. Laos-China
8. Myanmar-China
9. China-Bhutan
10. Bangladesh-India
11. India-Pakistan
12. Nepal-China
13. China-Mongolia
14. Pakistan-China
15. China-North Korea
16. North Korea-South Korea
17. Pakistan-Afghanistan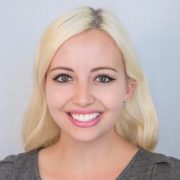 Hailey Brotze
Hailey is a writer by day and anthropologist by night. She was born and raised in California and she holds university degrees in English, French and German, studied Spanish and also holds a university degree in political science and sociology. She has traveled to over 60 countries in a variety of ways, such as backpacking, cruises, camping, luxury, solo, spiritual and adventure travel. Aside from traveling, Hailey's other passions include food, books, music, and dance.