17 Before and After Photo Pairs of Malaysia
It's not new to think about forests, beaches, mountains, and a mixture of cultures when you think about Southeast Asia. Malaysia, a country which is a part of the said Asian region, isn't far to match to this image. Moreover, you shouldn't miss the other minor details about this tropical country which includes its image as a shopping destination, a paradise for foodies, a hotspot for beach bums, and a home of diverse cultures made up by the Malays, the Chinese, the Indians, and many other ethnic groups. As Malaysia remains to be a huge jungle (more than half of the country's surface exists of jungle), it continues to grow as a destination not only for tourists but also for international businesses.
But now, let's pause the present and press rewind to the times when Malaysia was taking baby steps to development through these collection of black and white photos with their matching present photos.
Petaling Street, Kuala Lumpur
Street shopping in Kuala Lumpur
Going to the University of Kuala Lumpur
Pudu Road, Kuala Lumpur
Selangor Golf Club
Stadium Negara, Kuala Lumpur
Jalan Henry Gurney now known as Jalan Sultan Yahya Petra, Kuala Lumpur
Kenny Hill now known as Bukit Tunku, Kuala Lumpur
Ampang Road, Kuala Lumpur
Somewhere in Bukit Bintang, Kuala Lumpur
Sultan Abu Bakar State Mosque, Johor Bahru
Malacca Strait
Malacca from above
A street in Kuala Terengganu
Chempedak Beach, Kuantan
Beserah Beach, Kuantan
Christ Church, Malacca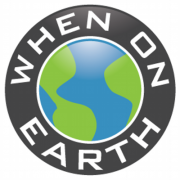 WOE Media
When On Earth Magazine is for people who love travel. We provide informative travel guides, tips, ideas and advice regarding places to see, things to do, what to taste, and much more for world travelers seeking their next dream vacation destination.