15 Soul-Searching Destinations for the Contemplative Traveler
There are times when the universe gets our soul for no reason and we end up feeling lost, wandering around without reason. If that's true for you right now, how about some travel therapy? Whether you're the adventurous type, beach bum, or luxurious traveler, there are many ways you can spend your days-off in this wonderful world you're living in.
1. Kashmir, India
The easiest way to clear one's thoughts is to take a walk outside and if that's your relaxation method of choice, you better step it up into a hike along the trails of Kashmir. You can choose if you want to take the relaxing or challenging way. Either way guarantees that you'll spend the entire hike appreciating the beauty around you.
2. Bali, Indonesia
You want to find yourself…but isn't Bali a bad choice for that? The answer is no of course! One destination in Bali you need to visit if you want a peaceful getaway is the town of Ubud where culture and nature are combined. Ubud boasts destinations like the Tegallalang Rice Terraces and Temple of Tirta Empul. Ubud is also a great spot for detoxification, meditation, and yoga.
3. White Desert, Egypt
Seeing nothing but an empty desert is special in its own way especially if you witness an almost all-white landscape. Egypt's White Desert is known for its alien-like rock formations where you can spend the night (make sure to bring your tent!). This place is truly unbelievable and will make you want to visit it again and again.
4. Koyasan, Japan
Take your soul-searching into a different level and live like a monk, even just for a few days. Koyasan (Mount Koya) is the center of Shingon Buddhism and a small town has developed around it. Over a hundred temples can now be seen along the streets of Koyasan and about half of these temples offer lodgings. Besides the fact that you can stay overnight, you'll also have the opportunity to live like a monk by tasting vegetarian cuisine and attending morning prayers.
5. Gorkhi-Terelj National Park, Mongolia
37 kilometers away from Ulan Bator lies Mongolia's national park where you can have a chance to sleep with its underdeveloped surroundings.  Even though the national park has maintained its natural surroundings untouched, it stays as a tourist destination complete with shops, restaurants, horses and camels for rent, and tourist camps.
6. Cannon Beach, Oregon, USA
If you want to reenact that movie scene where the actor walks on the shore with waves rolling by and crashing onto his/her feet, head to Cannon Beach. The beach proves to be different among the other beaches with an atmosphere that can add either gloominess or calmness to the scene. The tide pools, coastal mountains, and iconic Haystack Rock complete this picturesque landscape.
7. Easter Island
It's not the easiest place to reach given that it's located more than 3,000 kilometers off the Chilean coast. But when you finally step your foot on this land, you'll know it's all worth it. This island located in the South Pacific is known as the home of the 1,500-year-old volcanic rock human figures called moai. These statues are believed to be actual repositories of sacred spirit and charged by a magical spiritual essence called mana.
8. Patagonia, Argentina and Chile
Curious about South America's southernmost tip? Follow your heart and visit Patagonia. Expect to see fantastic mountain peaks, steppes, glaciers and icefields, and national parks where you can get in touch with nature. One of the must-sees in Patagonia is the Torres del Paine which is a popular hiking destination.
9. Northern Lights (Aurora Borealis), Norway
If you're not amazed by the northern lights, you're not human! How could you? But jokes aside, this spectacular light show happens during late autumn and winter to early spring. You'll have a greater chance to see the lights when you look for it in the dark sky between 6 pm to 1 am. The best places to see the northern lights are above the Arctic Circle in Northern Norway or the Svalbard Islands.
10. Great Himalayan Trail, Nepal
If you want to get away from the usual routes of the Everest Base Camp and the Annapurna Circuit treks, the more peaceful Great Himalayan Trail is for you. The network has 1700km of tracks, divided into 10 different sections, that'll provide you great landscapes and different century-old cultures.
11. Vanua Levu Island, Fiji
Fiji's largest island Viti Levu can be tourist-packed and if you want to see the less tourist-oriented side of Fiji, go to Vanua Levu. The second largest island, Vanua Levu, is a great option for those who want to see the rural side of Fiji with the island's remote villages, forests, waterfalls, empty beaches, and sugar cane and coconut plantations.
12.  Capri, Italy
Capri is an island in the Tyrrhenian Sea that has been greatly visited by intellectuals, writers, and artists for centuries. No one can blame these people due to the island's undeniable beauty, overlooking the blue sea and surrounded by charming coves and grottoes.
13. Great Barrier Reef, Australia
Why not dive all your worries away? If you want to, do it right in the place with the largest collection of coral reefs – the Great Barrier Reef. Located at the northeast coast of Australia, the Great Barrier Reef houses 400 types of coral, 1,500 species of fish, and 4,000 types of mollusks. It's also the home of extinct creatures such as the dugong and large green turtle.
14. Koh Jum, Krabi Province, Thailand
This list won't be complete without including one of the most popular destinations in the world, Thailand. However, being popular has its downside for being too overdeveloped, crowded, busy, and all that jazz. Fortunately, there are still places where you can just lay down, relax, think, cry, and more. Koh Jum is one of those offbeat islands that'll offer you peace while keeping its promise as an island complete with beautiful beaches, nice locals, and awesome Thai food.
15. Chobe National Park, Botswana
If you just want to communicate with animals and feel more alive with nature, explore Chobe Nationnal Park. Located in Botswana's northeastern district, Chobe National Park is for the adventurer who wants to witness wildlife at another level and up close. Elephants, giraffes, birds, antelopes, monkeys and other wild animals await you in this thrilling one-of-a-kind experience.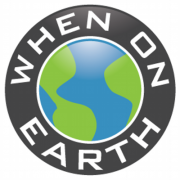 WOE Media
When On Earth Magazine is for people who love travel. We provide informative travel guides, tips, ideas and advice regarding places to see, things to do, what to taste, and much more for world travelers seeking their next dream vacation destination.