15 Reasons to Pack Your Bags and Move to Australia Now
Even a long holiday won't provide enough time to see and experience everything that Australia has to offer. The country is blessed with an abundance of natural beauty, great weather and lucrative career opportunities. This is why many people are not just satisfied with a trip to Australia, but instead opt to pack their bags and make it their new home. Here are 15 reasons why moving down under is not a bad idea.
15. Australia Has the Best Minimum Wage in the World
With one of the highest minimum wage levels in the entire world you can be sure that when working in Australia you will be compensated more than fairly for your efforts. This means that you can work less hours per week while still earning enough for all the necessities, freeing up more time for family and fun. Best of all, Australian money is not only very colorful, but also waterproof!
14. Australia Has a Multicultural Society
Afraid that you are going to feel like an outsider when you move to Australia? Well, you can banish those thought as Australia has a multicultural society with people from all over the globe. Numerous Australians were born overseas, so those who move to the country are always welcomed.
13. Australia Has Hot Summers and Mild Winters
Anyone stuck in countries with long, cold winters will love the Australian climate. In most of the country the winter temperatures are mild and during summer the weather is warm to hot. Since it is a dry country, the chances of rain interfering with your plans are also very low.
12. Australia Has Beautiful Landscapes
Virtually anywhere you go in Australia you are almost guaranteed breathtaking landscapes. Everything from stunning south-eastern mountain ranges and deserts to forests and coastal vistas can be found, which means you will never run out of places to go and explore.
11. Australia Has Pristine Beaches
Whether you are looking to catch some great waves for surfing or simply want to lounge on the sand while working on your tan there are no shortage of pristine beaches in Australia. The northern peninsula of Sydney offers plenty of surf beaches, while Manly Beach, Noosa Main Beach and Palm Cove Beach are all great for relaxing.
10. Australia Has Awesome Wildlife
Australia is home to some of the weirdest and interesting animals in the world, like the Kangaroo, Tasmanian Devil, Platypus, Koala, Bandicoot, Wombat and Quoll. Who wouldn't want to call a country with so many exotic animals home?
09. Australia Has Beautiful Sunrises and Sunsets
Whether you love getting up early or staying out late, Australia will reward you with beautiful sunrises and sunsets. Thanks to the beautiful outdoors, sweeping landscapes and awesome beaches you will find the sunrises and sunsets worth marveling at no matter where you go.
08. Australia Has Plenty of National Parks and World Heritage Areas
For those who love to spend time outdoors Australia has plenty of national parks and world heritage areas to visit. In fact, more than 28 million hectares of land, which is almost four percent of the total land area in Australia, are designated as national parkland. With more than 500 national parks to visit there is clearly more to explore than what would be possible when only visiting Australia.
07. Australia Has Plenty of Sports
Australia is a country that loves sports, both watching the games and participating. This means that you won't ever have to go far over weekends to find entertainment as their sporting calendar is usually packed with football, racing, rugby, cricket, tennis, surfing and more depending on the season. Clubs and golf courses can also be found everywhere for those who want to be more active.
06. Australia Offers Easy Access To Other Exciting Destinations
Australia has more than enough places to visit, but also makes a great starting point for trips to other countries. Exciting destinations such as Bali, Bangkok, and even Hong Kong and Tokyo are all within easy and affordable reach from Australia.
05. Australians Enjoy A Laid Back Lifestyle
Australians are well aware that they live in one of the best countries in the world, but that doesn't mean they don't like sharing. It might be the great weather, idyllic landscapes or relaxed atmosphere, but most Australians enjoy a laid back lifestyle that make them very tolerant and friendly.
04. Australia Is Safe
Compared to the rest of the world Australia is also a very safe country, which makes it ideal for families. The crime rate is very low, the economy stable and the country also has a very efficient healthcare system.
03. Australia Has Plenty of Open Space
Since its population density is amongst the lowest of any continent in the world, Australia is a great place for people who value their space. If you ever get tired of the hustle and bustle of the big cities there are plenty of wide open spaces where you can travel to get away from it all.
02. Australia Has Plenty of Public Holidays
In addition to the national public holidays Australia also has numerous public holidays that are declared on a state and territory basis. Australians also know how to celebrate their holidays in style, like Australia day, which goes hand-in-hand with fireworks, live bands and other festivities.
01. Australia Has Some of the Best Cities In The World
With most of the major cities in Australia located along the coastline, it is no wonder that the country is home to some of the best cities in the world. Sydney, Perth and Melbourne are regularly cited as some of the best cities in the world to live in. Even the regional areas have lower housing costs and higher standards of living than many other countries.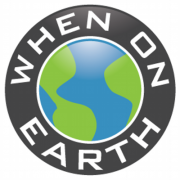 WOE Media
When On Earth Magazine is for people who love travel. We provide informative travel guides, tips, ideas and advice regarding places to see, things to do, what to taste, and much more for world travelers seeking their next dream vacation destination.