13 Cleanest Destinations in the World
Wanna know where in the world you can live clean and green without getting away from the urban life? Take a look at these 13 destinations where going green, cleanliness, order, and sustainability are keys to their beauty and popularity.
Helsinki, Finland
Environmental issues are a big deal in Helsinki, affecting not only how its residents should live but also how new districts and public transport system are planned. Helsinki aims at eco-efficiency by making the urban structure denser and by developing the public transport system. Parks take up 36% of the land area and 40 nature reserves cover a total of 890 hectares. Moreover, climate change affecting Finnish coastal areas has made Helsinki build new waterfront areas high above sea level to prepare for possible rise in sea level and also flooding.
Brisbane, Australia
The third largest city in Australia, Brisbane visions itself to be a clean and green city through measures such as presenting strategic priorities in having clean air and regularly monitoring litter prevention performance. The city has also provided bin network upgrades from business districts up to its suburbs, and its residents are encouraged to recycle.
Curitiba, Brazil
In Curitiba, environmental awareness isn't only pushed by an organization, it is supported too by the government and society. The city has 52 square meters of green space per capita which makes it one of the greenest in the world too. Moreover, there's a botanical garden, an abandoned quarry turned into an opera house, and the Free University of Environment built with the support of wooden posts once used to  power lines. The city has a program that exchanges trash and recyclables for bus tokens, food, and cash which makes it successful in being a waste-free city.
Singapore
Everyone kids about Singapore's strictness when it comes to littering, but this strictness has brought the country to the cleanest list. First-time offenders may face a grand fine of up to S$1000 (US$700+) and can go up to S$5000 with a requirement to do Corrective Work Order for repeat offenders. In Singapore's history, the highest fine ever recorded is S$19,800 (US$14000+) from a man who repeatedly flicked cigarette butts out of his flat.
Vienna, Austria
Vienna may be the largest city in the country, but its waste management techniques made possible by the government and the people is effective enough in bringing the country as one of the cleanest cities in the world. In Vienna, there are over 17,300 litter bins with a great variety of designs and capacities depending on the districts where waste amounts vary. There are also 12,000 bins that feature tube-shaped ashtrays and over 3,000 "doggie poop bag" dispensers were put up across Vienna.
Luxembourg
Luxembourg has been declared as the Green Heart of Europe due to its land filled with greenery including Ardennes forest and its nature parks. Even if they have street cleaners working daily, the citizens of Luxembourg run a big clean up program every spring to help clean up rubbish and work on specific cleaning and maintenance projects in approximately 57 communes.
Adelaide, Australia
The city known for its best urban designs, Adelaide, is widely cited for its comprehensive approach to sustainability. So far, the city has Carbon Neutral Action Plan, a Green City Program, a 3-million tree program, solar energy, and sustainable transport promotion, an Office of Cycling and Walking. and climate-change adaptation measures like water reuse. Moreover, Adelaide's 535,000 ha contains 50% of native plant species and 75% of native bird species of South Australia.
Honolulu, Hawaii, USA
The city of Honolulu has committed itself to clean energy and sustainability of the city's infrastructure. Some of the programs operated in Honolulu include H-Power which converts more than 2,000 tons of waste per day into electricity, powering more than 40,000 homes. The Pearl Citybus maintenance facility has solar panels installed to cut energy costs each year.
Kobe, Japan
Kobe is famous for its beef, steel, rubber, and pearls, but it also makes its mark as one of the cleanest in the world. The city has a drainage system independent from the waste water that prevents severe storms from affecting residual storm water treatment.
Wellington, New Zealand
Thanks to Wellington's extensive cable car network, the city has cut down air pollution caused by car traffic. besides cable cars, there are also Tranz Metro train system, ferries that go across Cook Strait, and nearly 60 trolley buses. Street cleaning and drainage services provided also help the city maintain its cleanliness.
Calgary, Canada
Calgary gets in the cleanest list most of the time due to its green initiatives. Other than that, their thousand-dollar fines are applied for littering which includes dropping cigarette butts or throwing rubbish out of a car window. The city's environmental charity, Green Calgary, also promotes a greener lifestyle for locals by offering tips such as composting and packing litter-less lunches.
Oslo, Norway
Norway's relaxed capital city, Oslo, is often seen as free from traces of litter, thanks to the city's automatic trash disposal system. This trash disposal system uses pumps and pipes to move trash underground to incinerators where it is burned and used to create energy and heat for the city.
Ifrane, Morocco
Morocco's Little Switzerland, Ifrane, reminds people of the Alpine state because of its elevation which makes it possible for the village to experience snow during the winter months and a cold climate during the summer. Ifrane was praised for the optimal quality of its air, its spring water sources, waterfalls, and national park.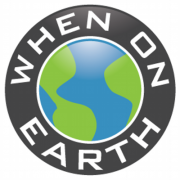 WOE Media
When On Earth Magazine is for people who love travel. We provide informative travel guides, tips, ideas and advice regarding places to see, things to do, what to taste, and much more for world travelers seeking their next dream vacation destination.