120 Bikes Stuck on the Storefront of a German Bike Shop
In Altlandsberg, twenty kilometers from Berlin, Germany stands a peculiar, eye-catching edifice. Whoever on earth wouldn't notice a building with more than a hundred bikes stuck on its front wall? While one could mistake it for an art installation, this display is actually an inventive and unconventional advertising scheme of a local bike shop.
Fahrradhof Altlandsberg is a used bike shop owned by Canadian Peter Horstmann, whose drollness altered the fortune of the entire business. It started when 40 bikes trade in by customers came into the shop. When an employee asked Horstmann what to do with them, he made a gut reply: "Hang 'em on the wall." Co-owner Christian Peterson quickly picked up the idea and came up with this strange marketing idea.
Initially, the forty bikes were hung up on the wall, but over time they accumulated to a whopping 120. According to Horstmann, the shop's revenue increased to about 40% even while the German bike market went down to 22%. Without a doubt, Fahrradhof Altlandsberg lands on the hall of fame of clever advertising.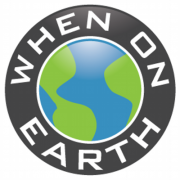 WOE Media
When On Earth Magazine is for people who love travel. We provide informative travel guides, tips, ideas and advice regarding places to see, things to do, what to taste, and much more for world travelers seeking their next dream vacation destination.