12 Greatest Coastlines Around the World
Opinions abound on travel websites about the world's greatest coastlines. Indeed, it is a difficult list to narrow down due to the sheer number of breathtaking coasts that exist all over the world. Here are just a few examples of popular coastal favorites:
1. Lofoten Islands, Norway
Lofoten, an archipelago in Norway's northern coast, is full of Scandinavian charm, offering incredible views of the fjords and mountains. If you find yourself there between late autumn and early spring, you might even be able to catch a glimpse of the awe-inspiring northern lights.
2. Dubrovnik, Croatia
Popular with tourists in the Mediterranean, Dubrovnik is a booming seaport that attracts visitors with its gorgeous coast. Another interesting feature is the ancient Wall of Dubrovnik, surrounding the city as a means of defense.
3. Na Pali Coast, Hawaii
Located on the island of Kaua'i, the Na Pali Coast consists of impressive sea cliffs, beaches, and state parks. Hiking and kayaking are popular ways to enjoy the scenery.
4. Cape Town, South Africa
Home to mountains like Table Mountain, Lion's Head, Signal Hill, and Devil's Peak, Cape Town's coast dazzles visitors with these striking peaks surrounding the City Bowl and Table Bay.
5. Cinque Terre, Italy
This beautiful Italian coast lies on the north shore of the Mediterranean, where picturesque villages dominate the cliff sides.
6. Big Sur, California, USA
The Santa Lucia Mountains on the Central Coast of California are a major part of this pristine coastline. A highlight of this coast is the Big Sur region, popular to tourists due to its staggering natural beauty.
7. Algarve, Portugal
Crystal clear blue waters shine beneath gorgeous sandstone cliffs in the southernmost region of Portugal, home to the beautiful beach town of Lagos and the rugged Cape São Vicente, once considered by early explorers to be the end of the world.
8. Great Ocean Road, Australia
The world's largest war memorial runs through the southeastern coast of Australia, where the landscape varies from rainforests to limestone cliffs.
9. Cliffs of Moher, Ireland
Ireland's natural green beauty is breathtaking on these cliffs that rise above the southwestern coast. This coastline's visual appeal has led to its inclusion in several movies, such as The Princess Bride and Harry Potter and the Half-Blood Prince.
10. Patagonian fjords, Chile
The fjords on the southern coast of Chile provide some truly amazing views of towering peaks and icy glaciers.
11. Rio de Janeiro, Brazil
This coastal city in southeast Brazil combines the natural beauty of the Brazilian Highlands and the Guanabara Bay with the metropolitan beauty of the towering skyscrapers sprawled throughout the area. At around 100 feet tall, the statue of Christ the Redeemer watching over the city adds to the wonder of this coastline.
12. Ha Long Bay, Vietnam
A popular coastal destination in northeastern Vietnam, Ha Long Bay features many tropical plants and animals, floating fishing villages, and unique formations of eroded limestone, including a multitude of small islands and huge caves.
Do you agree to this list? No? Tell us what you think by visiting our Facebook and Twitter page!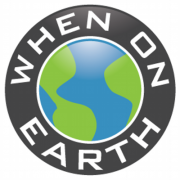 WOE Media
When On Earth Magazine is for people who love travel. We provide informative travel guides, tips, ideas and advice regarding places to see, things to do, what to taste, and much more for world travelers seeking their next dream vacation destination.