12 Amazing Attractions to See in Armenia
Take a look on a map. Can you point to where Armenia is? Armenia is situated in the northeast of the Armenian Upland, between the Caucasus and Asia Minor, surrounded by Georgia, Azerbaijan, Turkey, and Iran. It's known as the world's first Christian country, dating back to over 1,700 years ago, so it's not shocking to see countless monasteries treated as tourist destinations. Besides the monasteries, Armenia possesses many historical and natural sites that'll make your trip jam-packed with beautiful memories. Here are 12 of the places to see in Armenia:
1. Lake Sevan
Lake Sevan, also called Gegharkunik, is the largest lake in Armenia and also in the Caucasus Region. The stunning body of water with shades of black to aquamarine is considered as a popular recreational spot in Armenia. It is surrounded by 160 beach resorts from the most affordable to the most luxurious. But wherever you spend your days and nights, don't forget to enjoy the water by doing some sailing, paragliding, water boarding, jet skiing, or just party all night long.
2. Mount Aragats
Mount Aragats is the highest peak in the South Caucasus at 4,091 meters. The mountain has sub-alpine and alpine zones, plus four peaks and a crater considered to be one of the biggest craters in the world. It is a favorite among mountaineers due to its accessibility and the amazing views you'll discover once you're at the peak, views like the Lesser and Greater Caucasus Range and Europe's highest mountain Mt. Elbrus.
3. Tatev Monastery
Situated near the village of ancient Syunik, Tatev Monastery was an Armenian intellectual center built during the 9th to 13th centuries. It was the home of Armenia's many philosophers, musicians, painters, calligraphers, and monks. What makes it special is its location right on the edge of a deep gorge of the Vorotan River.
4. Shaqe Waterfall
Shaqe waterfall is a 18-meter waterfall located in the gorge of the river Vorotan. It is known as the highest and the most beautiful waterfall in Armenia, attracting visitors with its cascades formed from solidified basalt lave flows.
5. Tsitsernakaberd Memorial
On the hill of Tsitsernakaberd, you'll find a monument dedicated to the victims of the Armenian Genocide made in 1965 for the commemoration of the genocide's 50th anniversary. The monument consists of a high pillar and a circle of lower walls with an eternal fire found in the center. There's also an arrow-shaped stele of granite with a height of 44 meters that symbolizes the survival and spiritual rebirth of the Armenian people.
6. Etchmiadzin Cathedral
Etchmiadzin means "The Descent of the Only Begotten Son" and Etchmiadzin Cathedral is known as the church created after Jesus descended from heaven and chosen the site for the church to be built. The cathedral was built on top of the pagan temple of Vagharshapat during the 4th century. Now, it's known as one of Armenia's popular destinations.
7. Khndzoresk
If you're looking for the best view in Armenia, then Khndzoresk definitely has it. It can be described as a nearly-vertical multi-story stone amphitheater known more for its mountain hollows. These hollows were used as shelter by humans in ancient times. Artifacts and archaeological findings have proven the existence of these cave-dwellers.
8. Karahunj
Karahunj is a megalithic composition of Bronze Age tombs and over 220 standing stones. This site can be found similar to the stone circles around the world including the well-known Stonehenge. The standing stones can't only be found in Karahunj. If you want to see the rest, you can visit the other sites in Armenia such as Shirak and some spots between Lake Sevan and Southern Siunik.
9. Caves of Lastiver
Once a sacred place turned into a hiding place, the caves of Lastiver have been a part of Armenia's history. But other than being historic, the caves possess the wonders of nature, including beautiful waterfalls and rapids. Lastiver is located in Armenia's Tavush region.
10. Noratus Cemetery
Noratus Cemetery is Armenia's last surviving cemetery with the largest cluster of khachkars. A khachkar is a carved memorial stele bearing a cross and in Noratus Cemetery , the oldest khachkar has been there since the late 10th century.
11. Byurakan Observatory
Located in the southern slope of Mount Aragats, the Byurakan Observatory is a great stop for those who want to give their trip a hint of an astronomical experience. The air in the observatory's altitude of 1500 meters above sea level is dry and transparent, making it possible for visitors to witness the cloudless starry night sky.
12. Petroglyphs of Ughtasar
Human and animal images, circles, spirals, dots, lines, and other geometric and abstract forms are carved onto black and gray volcanic stones and you'll find all of these petroglyphs in Ughtasar. Most of the images carved in stones depict scenes of hunting and fighting, cultivating land, and dancing. Nature is also mostly featured in these carvings that include animals such as goats, bears, leopards, and horses, and bodies of water such as rivers and lakes.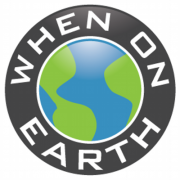 WOE Media
When On Earth Magazine is for people who love travel. We provide informative travel guides, tips, ideas and advice regarding places to see, things to do, what to taste, and much more for world travelers seeking their next dream vacation destination.