10 Underrated Cities in Europe You Must Visit
ome, London, and Paris lead the charts when it comes to frequently visited tourist destinations. They deserve the popularity they have all through these years but after having huge doses of these cities, you might want to have a relaxed kind of Eurotrip where you won't worry dealing with crowds, ridiculous prices, and the exhaustion you have to deal with after exploring these big cities. So pack your bags and visit some of these underrated places in Europe.
1. Sheffield, United Kingdom
Located in England's South Yorkshire and just a 4-hour drive from London, Sheffield is often overseen as a tourist destination because of its largely industrial roots that you can still see by visiting educational sites such as the Kelham Island Museum. But, it can also be a fresh favorite among visitors who want more natural, green sights. Besides being a major industrial city, Sheffield also shows itself as one of the greenest cities in the UK featuring fun natural sites like the Sheffield Winter Garden, Endcliffe Park, The Peace Gardens, and the Botanical Gardens.
2. Lyon, France
Lyon is France's third largest city after Paris and Marseille, but being on the third spot doesn't mean you're getting a portion of what Paris can give you. It's probably more than can you expect with less chances of diving into crowds. Some of the places worth seeing in Lyon are Basilique Notre Dame de Fourviere, Parc de la Tete d'Or, and the foodie paradise Les Halles de Lyon Paul Bocuse. By the way, this is France's gastronomic capital, so you know what to expect.
3. Görlitz, Germany
If you've seen Tarantino's Inglorious Basterds and Anderson's The Grand Budapest Hotel, visiting Görlitz will be a real-life déjà vu experience for you. The Saxon town sits on the German-Polish border 60 miles east of Dresden. Besides reminiscing some movie scenes, you can visit its top historic sites such as the town church Peterskirche Gorlitz, the old cemetery Historischer Nikolaifriedhof, and the impressive Biblisches Haus.
4. Procida, Italy
If you didn't do your research well and ended up in Italy's most hated city, Naples, you're on the right spot to paradise. From Naples, just hop on a ferry and you can reach the island of Procida after 40 minutes. Procida might be small but its size doesn't matter at all once you see its waterfront backed by a cliff filled with colorful fishermen's houses. Go to the far end of the island to reach Chiaiolella's beach where you can have magnificent views of of Vivara and Ischia.
5. Cesky Krumlov, Czech Republic
A UNESCO World Heritage Site, Cesky Krumlov is a small city located in the South Bohemian Region of Czech Republic. Its old town takes you back to the Middle Ages as you go through the narrow cobblestone alleys built around the Cesky Krumlov castle composed of well-restored Gothic, Renaissance, and Baroque architecture .
6. Reykjavik, Iceland
A typical Eurotrip itinerary often forgets to include Iceland probably because of its isolated location. If you're curious about what is to see in this picturesque country, start in Reykjavik where their unique culture resonates through their local music and arts scene. For impressive architecture, there's the Harpa Reykjavik Concert Hall and Conference Center, and Icelandic Opera. You can also encounter the outdoor art pieces like the Solfa Sculpture and Thulfa. Don't even miss the chance to see the Northern Lights by heading over the Grotta Lighthouse.
7. Helsinki, Finland
Thinking about Helsinki like it has always been a cold and dull city is far from what it is in reality. If you visit Finland's capital, especially in the summer, you'll see how the city magically blends in with nature. This makes it easy for you to roam around the city to see the attractions like Fortress of Suomenlinna and the Rock Church, and switch to a relaxing seaside stroll along Hietaniemi Beach to Seurasaari Bridge.
8. Gothenburg, Sweden
For those who can't catch up with the fast-paced Stockholm and would rather have a chill kind of travel, Gothenburg is a better choice. Have fun like a child in their amusement park Liseberg. Ride on the classic city tour on the Paddan boats. When the night strikes, head to the main boulevard Avenyn which is lined with restaurants and clubs.
9. Lisbon, Portugal
Although known as the capital of Portugal, Lisbon doesn't always make it to the list of top European destinations. However, if you get to know this city well, you'll realize how it possesses a rich history with all its amazing castles and monuments like the Mosteiro dos Jeronimos and Igreja de Sao Roque. To experience the city's nightlife, visit the central area Barrio Alto for the best restaurants and clubs.
10. Karpathos, Greece
Located halfway between Crete and Rhodes in the southern Aegean Sea, Karpathos is a large island that is home to ten villages and sandy beaches. The different  beaches you can visit include Diakoftis Beach, Apella Beach, Amoopi Beach, and Kira Panagia Beach.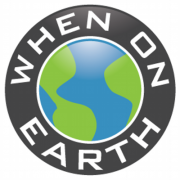 WOE Media
When On Earth Magazine is for people who love travel. We provide informative travel guides, tips, ideas and advice regarding places to see, things to do, what to taste, and much more for world travelers seeking their next dream vacation destination.