10 Things You Can Do To Enjoy Liechtenstein
Ever wondered what is there to see in this tiny country you call Liechtenstein? Tourists may have often just pass by this country as its neighbors in Europe are more known to offer a longer list of fun things to do and amazing sights to see. Meanwhile, Liechtenstein is an alpine land of 166 sq. km sitting quietly between Austria and Switzerland with no coastline, no airport, and no harbor. It was also known to be a popular tax haven for the rich who want to evade taxes in their home countries. Don't even be shocked to receive a firm answer that Liechtenstein is a land filled with banks because it really is. So why bother going here? Well, here are some answers that might convince you to stop by and discover more about the world's sixth smallest country. Seriously, Liechtenstein can be interesting too!
View high-quality postage stamps in the Postage Stamp Museum
Visit with no frills at all as the museum tells you what you are about to see – postage stamps. philatelists may find this place as a paradise with its exhibits displaying postal stamps from the old ones to the country's current releases. The Postage Stamp Museum is small but never underestimate the amount of what you can see in here. It also stores rare stamps of Liechtenstein, historical documents, and historical postal service equipment. Admission is free so it won't hurt to visit and look at these tiny art pieces.
Enter the castle grounds of Schloss Vaduz on August 15
Schloss Vaduz is the the official residence of the Prince of Liechtenstein which means you can't just climb uphill and enter the castle at any time you wish. So if you dream of wandering around an actual castle with a real royalty living in it, visit Schloss Vaduz on the 15th of August, Liechtenstein's National Day. You can also expect to see fireworks and celebrations accompanied by wine and beer during this day.
Discover the sculptures around the Main Square
The city of Vaduz is dotted with interesting sculptures created by world-famous artists and it is easy to find them while walking around the main square. So far, there are fifteen sculptures displayed according to the country's tourism website. You find bronze pieces such as the Tre Cavalli and Grande Cavallo by Nag Arnoldi, the Standing Figure by Herbert Albrecht, and the Renaissance by Daniel Spoerri.
Sample excellent wines at the Hofkellerei des Fürsten von Liechtenstein
Hofkellerei des Fürsten von Liechtenstein or simply the Wine Cellars of the Prince of Liechtenstein is a great stopover for those driving around Vaduz or for those who want to have a good view of Schloss Vaduz. But other than those reasons, enjoy spending time tasting the varieties of local wine such as the Vaduz Pinot Noir which is made from the grapes grown at the vineyard next to the tasting room. You can also walk around the vineyard if you want to.
Ski with your family in Malbun
Skiing in Malbun isn't only reserved for the pros but also for the whole family. The ski resort Malbun has 23 kilometers of slopes for skiers and snowboarders, may they be beginners or experts. Kids will have fun joining too a the resort offers the Malbi Park Kinderland where they can carefully practice skiing on gentler slopes.
Get your passport stamped at the Liechtenstein Center
Getting your passport stamped in a brand new destination gives you a high feeling of fulfillment that'll make you compliment yourself with an "Oh yeah! I've been here!" So whenever you pass by Liechtenstein don't forget to visit the Liechtenstein Center in Vaduz for a passport stamp for only 3 Swiss francs or 3 euros.
Buy some unique gifts in Hoi Liechtenstein
Make your pockets ready when you plan on entering Hoi Liechtenstein. The prices as usual are what you'll expect in this country. However, this shop can guarantee you that you'll get one-of-a-kind high-quality products to take home such as postcards, magnets, key chains, door stoppers, and more.
Appreciate contemporary and modern art at Kunstmuseum Liechtenstein
Bear in mind that Kunstmuseum Liechtenstein is filled with only modern art so if these kinds of exhibits pass your artsy taste, visiting this museum should be included in your list.
Have a romantic dinner in Torkel
Restaurant Torkel is situated in a building that stood in Vaduz since the Middle Ages, dominated by a huge-solid wood beam that was used to press wine. The restaurant, established in 1960, serves dishes mostly made from local produce and even the fish served came from the rivers and lakes across the country. Enjoy your meal in the restaurant just above a vineyard with stunning views of the surrounding alpine mountains and Schloss Vaduz.
Go on a hike
Now you'll know that Liechtenstein isn't all banks, banks, and banks, for picturesque trails are everywhere. Since you're right at the perfect place to explore the mountain region between Liechtenstein, Switzerland, and Austria, you better make sure you're fit enough to hike with your best shoes, best equipment, and the best squad under the best weather. Plan carefully and choose where you want to go on an adventure. Should you climb the Rappenstein mountain? the 48-kilometre high-alpine trail from Malbun to Augstenberg mountain? or go for a roundtrip hike from Vaduz through the Princely Forest up to Triesenberg then back through the hamlet of Rotaboda? It's all up to you.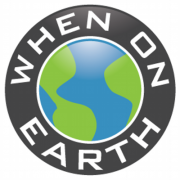 WOE Media
When On Earth Magazine is for people who love travel. We provide informative travel guides, tips, ideas and advice regarding places to see, things to do, what to taste, and much more for world travelers seeking their next dream vacation destination.