10 of the Most Beautiful Train Stations Around the World
As train commuters, people often walk in and out of the stations at a fast pace without a glimpse of the walls or space around them. But sometimes, especially when you're in a unfamiliar place, it pays to take time to appreciate the train station which at times appear to be giant works of art in need of closer and longer looks.
Here are 10 of the most beautiful train stations in the world that you should visit.
1. Gare du Nord, Paris, France
Forget about the stink, the annoying crowd, the beggars, and the suspicious people and set your eyes on Gare du Nord's undeniably attractive neoclassical design.
One of the things you'll notice is the 23 female statues that decorate the station's façade. These statues represent the destinations served by the Chemin de Fer du Nord rail company including Paris, London, Berlin, Warsaw, Amsterdam, Vienna, Brussels and Frankfurt.
2. St. Pancras International, London, United Kingdom
The original St. Pancras station was built in 1868 with its remarkable feature: the 689-feet long and 100-feet high train shed, which is considered to be one of the largest enclosed spaces in in the world.
It was almost demolished in 1966 but was later withdrawn and in 2001, it was renovated under Sir Norman Foster. The train shed was extended by 200 meters, the roof was repainted back to its pale sky blue color, and the station's masonry, mosaics, ironwork, and stonework were all renovated.
The Victorian architecture is truly stunning, you'd even ask if this is really a train station.
3. CFM Railway Station, Maputo, Mozambique
The Portuguese influence is evident through Mozambique's bronze dome.
The CFM Railway Station features a mint-green and white-painted exterior, wrought-iron latticework, and displays of antique steam locomotives.
Besides being a train station, CFM Railway Station is also the frequent host for events in Maputo such as concerts and art exhibitions.
4. Sirkeci Station, Istanbul, Turkey
Sirkeci Station was built in 1888, designed by Prussian architect August Jasmund.
It was once known as the last stop of the famous Orient Express and a central station for all trains going to Europe before the Marmaray railway system. It boasted oriental motifs, colored tiles, and great clock towers that illuminated the whole place.
You can still visit the train station, now with lesser crowds, and admire the red-tiled exterior, stained glass windows, and the whirling dervishes inside.
5. Southern Cross Station, Melbourne, Australia
The Southern Cross Station's design focused more on sustainable architecture and you can see the dune-like roof as one of the answers to this goal.
The roof covers an entire city block of about 60,000 square meters with 23 meters at its highest point. It was specially designed to allow diesel fumes, hot air, and exhaust gases to move upwards and be dispelled through louvers using the force of the existing winds.
6. Kanazawa Station, Kanazawa, Japan
The modern design on Kanazawa Station was once criticized by residents due to its take on the traditional architecture of the old castle town.
The station can be described by its modern Shinto shrine gate called the "Drum Gate" (Tsuzmi-mon) because each leg looks like a tsuzumi drum and the glass-covered "Hospitality Dome" (Motenashi Dome).
7. Atocha Station, Madrid, Spain
It's a train station, an indoor botanical garden, and a turtle sanctuary all in one place.
The Atocha Station in Madrid knows no boundaries in creating more than one purpose for itself with its over 2,000 tropical plants and 260 different tropical species covering 13,000 feet of space under the station's arched roof.
On the other end of the station, you'll see a turtle pond greatly visited by tourists and commuters.
8. Chhatrapati Shivaji Terminus, Mumbai, India
Chhatrapati Shivaji Terminus was originally known as the Victoria Terminus when it was built in the 19th century.
Its whole design is a combination of Victorian Gothic Revival and traditional Indian architecture shown by three stories of turrets, spires, domes, gables, and floral and animal patterns.
This historic railway station is also a UNESCO World Heritage Site.
9. São Bento Station, Porto, Portugal
Wow – that's the only word you'll say once you see the stunning exteriors of São Bento Station showing off its architecture touched by French Renaissance.
Be more amazed as you go inside to see the front hall with its walls covered with 20,000 azulejo tin-glazed ceramic tiles. The series of tile drawings depict the history of Portugal and its transportation.
10. Grand Central Terminal, New York, USA
Talking about the world's good-looking train stations won't end without the Grand Central Terminal entering the list. It may even have already crossed your mind after reading the title.
What made it a remarkable piece was its Beaux Arts style which is described to be more into the use of historic forms and rich decorative detail as obviously seen in the terminal's entire look composed of Roman gods, and ornate columns, clocks, chandeliers, staircases, arches, windows, and ceilings.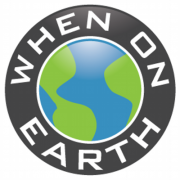 WOE Media
When On Earth Magazine is for people who love travel. We provide informative travel guides, tips, ideas and advice regarding places to see, things to do, what to taste, and much more for world travelers seeking their next dream vacation destination.