10 Amazing Places to See in Montenegro
Ever heard of Montenegro? You can find this country in the Balkans bordering Croatia, Bosnia and Herzegovina, Serbia, Kosovo, Albania, and the Adriatic Sea which makes it a destination packed with amazing views from mountains to coastlines – better seen from the numerous peaks you should reach. It was once a part of the former Yugoslavia until it became an independent state in a May 2006 referendum. What does this young independent country have for the world then? Here are some of the places you can visit in Montenegro.
1. Bay of Kotor
No one can ever visit Montenegro without witnessing the amazing views over the Bay of Kotor. It is often described as the Mediterranean's only fjord for it may remind you of such Norwegian sight but with a different atmosphere. If you've left your jaw hanging with its amazingness, don't get yourself stuck in there and experience more by joining fishing trips, go kayaking, or just sit down and relax while setting your eyes on the crystal clear waters of the bay.
2. Black Lake
Right on the range of Mount Durmitor in the municipality of Žabljak in northern Montenegro, you'll discover the  eighteen glacial lakes which are locally known as gorske oči (mountain eyes). The largest among these lakes is the Black Lake which looks like a round mirror laying flat on the ground. The lake  is just a 3km walk from Žabljak and you can easily walk around its 3.6km track.
3. Ostrog Monastery
The Ostrog Monastery is a monastery of the Serbian Orthodox Church carved in a vertically-positioned mountain cliff of a high rock located in Ostroška Greda. The monastery, dedicated to Saint Basil of Ostrog, is a favorite destination for pilgrims and for those who want to take on a spiritual journey. However, this journey isn't an easy hike up a hill but a trip worth doing by bus or car – just be sure you won't get jelly legs when you see the height you've reached while driving!
4. The Old Town in Ulcinj
When in Montenegro, expect places to be reachable by a challenging walk or drive up and down. Ulcinj's's Old Town is no exemption but getting there is all worth it. Just like the other medieval towns on the Montenegrin Coast, the Old Town is surrounded by big stonewalls and fortresses that served as watchtowers and defense walls during the Middle Ages. In the present, the Old Town is known as the core of the cultural and  historical heritage of Ulcinj where you can visit museums and exhibits.
5. Bobotov Kuk
When you're in Durmitor National Park and you've decided to climb Mount Durmitor, reaching the peak of the mountain known as Bobotov Kuk is going to be your icing on the cake because of the amazing views you'll witness from the top. No special hiking skills are required here but be ready to have a 10-hour roundtrip hike from Sedlo Pass or Zabljak.
6. Mamula Fortress
In the southwestern Montenegrin municipality of Herceg Novi, the uninhabited island of Mamula lies silent in the Adriatic Sea. Ninety percent of the island is made up of a fort built in 1853 by Austro-Hungarian General Lazar Mamula to provide defense against enemy ships. The fortress was later turned into a concentration camp during World War II where prisoners are tortured by Mussolini and his Fascist regime. Now, the preserved fortress can be visited via boat tours. You can also go scuba diving and camping in the island.
7. Skadar Lake
Situated on the border of Montenegro and Albania, Skadar Lake is the largest lake in the Balkan Peninsula. The lake  has a surface area between 345 to 505 square kilometers with an average depth of 5 meters depending on the water level. Two-thirds of the lake which became one of  Montenegro's national parks in 1983 is inhabited by 264 species of birds because of its undisturbed ecosystem. Tourists can enjoy sailing on the lake while being surrounded by green peaks and rich wildlife.
8. Sveti Nikola Island
Montenegro's largest island, Sveti Nikola, is a popular destination whenever you're in the Budva area. The island, called mostly by young locals as "Hawaii", has numerous capes and beaches that you can visit by boat. It was once connected to the town by a sandbar but now you can only reach the island by boat.
9. Castle of San Giovanni
The UNESCO town of Kotor has its unbeatable charm from its Old Town's architecture to its scenic coast and if you want to have a better view of everything, go to the Castle of San Giovanni. Before you can reach the breathtaking views of Kotor, you should pay a price a few Euros for the entrance fee and your effort to climb through 1,350 stairs to a height of 1,200 meters.
10. Njegos Mausoleum
You're on a fun trip in Montenegro so why'd you bother visit someone's mausoleum? Well, besides the fact that this is where the Montenegrin national hero and leader rests, Njegos Mausoleum is one of the must-visit places in the country because of the beauty you'll only see from this site. However, you should be ready (as always) to hike to the top of Lovcen Mountain, taking 461 steps up to the tomb's entry. Inside you'll see the 28-ton Petar II Petrović Njegoš black granite sculpture carved by the Croatian sculptor Ivan Meštrović.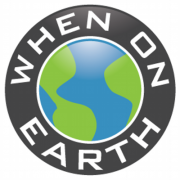 WOE Media
When On Earth Magazine is for people who love travel. We provide informative travel guides, tips, ideas and advice regarding places to see, things to do, what to taste, and much more for world travelers seeking their next dream vacation destination.