10 Amazing Places to See in Mauritius
Mauritius is a paradise island famous for its seas and fine-sand beaches. The island is often a favorite destination for luxurious vacations where guests enjoy seclusion in privately-owned islands while cruising around the coast like royalty. But enjoying Mauritius isn't just done by sunbathing, swimming, and spending thousands. Leave your beach mats for a moment and spend some days exploring this home of historic sights, botanical gardens, wildlife, and unexpected amusement places to spice up that sea-soaked trip.
1. Francois Leguat Reserve (Parc Francois Leguat)
If you've decided to visit the autonomous outer island of Rodrigues, a great recommended family-friendly attraction you should visit here is Parc Francois Leguat located in the island's southwest. The reserve is the home of over 2,100 tortoises roaming around the area while greeting excited visitors. Besides tortoises, the reserve houses thousands of former native species, planted and preserved to build the area back to its original state. For more discoveries, you can walk through the caves decorated with stalagmites and stalactites. You can also visit the reserve's museum to learn more about Rodrigues island.
2. Blue Penny Museum
Don't you dare underestimate the size of this small museum known as the Blue Penny Museum in Port Louis. Before you enter, take note that this museum isn't all about paintings and such, but stamps! It may be not everyone's cup of tea to visit a museum just to see stamps. However, these stamps are precious items that have marked history. Seeing the rarest isn't a chance you should be missing such as the famous orange-red one penny and blue two pence stamps, both with Queen Victoria prints, issued by the British Colony Mauritius in 1847. Rare maps and antique maritime instruments are displayed too in the museum.
3. Central Market
Still in Port Louis? Then do some shopping or sightseeing in Central Market. Known to be the center of the local economy since Victorian times, Central Market gives you a slice of local life with all the bustles from hawkers to souvenir vendors and the colorful stalls selling fresh produce. Try to keep your calm as you wander around while vendors try to catch your attention. Remember that some items can be shockingly overpriced when sold to tourists and if there's something you can't resist buying, show up some of your haggling skills.
4. Tamarind Falls
Mauritius is known for its natural attractions and what's worth seeing is the Tamarind Falls situated on the central plateau near the small village of Henrietta. Also known as Tamarin Falls or 7 Cascades, the falls is considered as a hard-to-reach area, but as long as you have a knowledgeable guide and the drive to finish the hike, the experience is just going to be amazing. Full day hikes can take 6 hours of your time from the start of the trail going to the first plateau up to the seventh waterfall you'll reach after going through a green canyon and areas where you can see Tamarind Falls up-close.
5. Le Morne Brabant
There are more reasons you should stay fit in Mauritius and this includes a hike in Le Morne Brabant. Le Morne Brabant is a rock crag peninsula at the extreme southwestern tip of Mauritius. For one and a half hours of hiking to the top you'll be rewarded with a breathtaking view. After the hike and sightseeing, experience more by taking a dip in any of of the peninsula's finest beaches.
6. Pamplemousses Botanical Garden
Pamplemousses Botanical Garden is a nice place for a break after wandering around the tourist spots of Port Louis. Although it can really get crowded on weekends when locals visit, it's still worth the trip especially for botanists or those who simply want to see different kinds of plants and animals. Some of the must-sees here are the blooming lotus flowers and water lilies, and mature specimens of trees which you can know more when you join the guided tours offered in the garden.
7. Gris Gris Beach
Gris Gris Beach is an attraction and at the same time a dangerous place to have fun. This beach in Souillac is known for its black rocky coastline. When you head down through the path going to the beach, you'll be greeted with a wooden sign that warns visitors of the dangers of swimming here. Although you can't swim here, you can still enjoy watching the powerful waves crashing against the rocks while feeling the wind blow.
8. Curious Corner of Chamarel
Mauritius may be famous for its beaches and other natural sights but if you're looking for a change, get your eyes ready to see the visual illusions of Curious Corner of Chamarel. Located in Baie du Cap Road, Chamarel, the Curious Corner of Chamarel is a strange attraction in Mauritius filled with optical illusions, tricks, and quirks such as upside down rooms.
9. Ile des Deux Cocos
Spend a day (or more) in luxury by visiting the paradise island of Ile des Deux Cocos. The island resort privately-owned by Lux Island Resorts, lies around the southeast coast of Mauritius surrounded by the turquoise waters of Blue Bay. Visitors can feel like total royalty with the different activities to choose from such as scuba diving, snorkeling, exploring a shipwreck and a marine park through a glass-bottom boats, island hopping via a customized speed boat trip, small game fishing, and endless food and entertainment. Don't forget to go to the beach and soak yourself under the sun.
10. Trou D'Argent Beach
With the number of available beaches to choose from, you won't really worry about finding a good relaxing beach in Mauritius. For a beach that hasn't been touched by too much modernization, there's Trou D'Argent beach in Rodrigues Island. Trou D'Argent's beauty can take you to a challenging hike before you can see it. When you finally reach the beach, you'll be welcomed with a scenery where the sky meets the blue sea and the sea meets the white sand with crushed corals.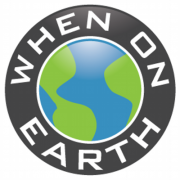 WOE Media
When On Earth Magazine is for people who love travel. We provide informative travel guides, tips, ideas and advice regarding places to see, things to do, what to taste, and much more for world travelers seeking their next dream vacation destination.