10 Amazing Places to See in Algeria
Algeria is a country in North Africa, lying on the Mediterranean coast. The largest country in Africa had been through many empires and dynasties, including the times it was ruled by the Romans, Ottomans, and the French. The variety of empires that had gone through Algeria has made it possess a mixture of different cultures, architecture, and designs easily recognized when you visit some of the ruins and the remaining historical sites. For a starter, here are some of the places you should visit when in Algeria.
Notre Dame d'Afrique
Notre Dame d'Afrique is a 19th century Roman Catholic Church in Algiers. Its design features a combination of Roman and Byzantine elements. Its large silver dome dominates the church's exterior while the interior is filled with paintings, columns mosaics, and stained glass windows. Besides its design, the main reason why Notre Dame d'Afrique is special is because it symbolizes religious tolerance in a Muslim country. This is also the place where you'll see Christian, Jewish, and Muslim cemeteries together. The church is situated on a cliff so better not miss the view of the Bay of Algiers and the panoramic city.
Casbah of Algiers
Casbah of Algiers stands in one of the finest coastal sites on the Mediterranean, overlooking the islands where the Carthaginian trading-post was established in the 4th century BC. Here you'll find remains of the citadel, old mosques and Ottoman-style palaces accessible through the steep and narrow streets which makes you feel like exploring inside a maze. It's recommended to hire a local guide to get around this maze-like neighborhood while learning more about its history.
Palais des Rais
Palais des Rais is a stunning compound composed of several large waterfront houses. Now, it is home to the Centre des Arts et de la Culture. The historic buildings are used as exhibition spaces but the Ottoman-period mansion still stands out with its massive rooms decorated with tiles and painted ceilings.
La Grande Poste d'Alger
La Grande Poste d'Alger was built in in 1910 on the site of an old Turkish fort by French architects. The post office has a neo-Moorish style seen from its grand interior to its exterior composed of large wooden doors, domes, and marble staircases.
Tombeau de la Chretienne
Tombeau de la Chretienne, also known as the Royal Mausoleum of Mauretania, is a funerary monument on the road between Cherchell and Algiers  where the king and queen of Mauretania, Berber Juba II and Cleopatra Selene II, are buried. The circular monument built from stone still stands but unfortunately, it is closed to the public due to past cases where its antiquities were stolen.
Chapelle de Santa Cruz
When looking for the best spot to take shots of the panoramic city of Oran, Chapelle de Santa Cruz is the place to go to. Every Ascension Day, the people of Oran and surrounding areas pay homage to the town's patron saint by climbing up the mountain trail to the chapel as a pilgrimage. Even if you're not taking part in the pilgrimage, you can still climb up to enjoy the experience and the breathtaking views over Oran.
Tassili n'Ajjer
Tassili n'Ajjer mountain range was first known as the place where you'll find ancient rock art, mainly 15,000 petroglyphs and paintings. Moreover, the remaining stone tools, artifacts, ceramics, burial mounds, enclosures, and general habitations have provided archaeologists plenty of information about life in the region during Neolithic times. Nowadays, researchers still explore for more around the mountain range in Saharan Algeria, and tourists pay and spend time to see the famous ancient rock art right before their eyes. You can also find here some amazing rock formations and a view of the stunning Saharan landscape.
Ketchaoua Mosque
Located at the foot of Casbah, Ketchaoua Mosque isn't a place that's easily missed because of its eye-catching stairs that'll take you 23 steps before getting to the mosque entrance. When you get into Ketchaoua Mosque, you'll find it's impressive architecture which is a combination of Moorish and Byzantine architectural styles. The interior's design is priceless too as it's filled with white marble columns, chambers, minarets, and ceilings displaying unique Moorish plaster work.
Djemila
Djemila, also known as Cuicul Roman Ruins, is situated 900 meters above sea level with its forum, basilicas, triumphal arches and houses. It became a UNESCO World Heritage Site in 1982 for its unique adaptation of Roman architecture to a mountain environment. It was first built as a Roman military garrison then into a large trading market, but it was later abandoned after the fall of the Roman Empire. Now it stays as one of the world's most beautiful ruins.
Monument Aux Morts
Whenever you're in Constantine, it pays to visit Monument Aux Morts not only because you have to see more historic architecture but also because of the stunning views you're about to see. The first French monument in Algeria is situated on the rock of Side M'Cid overlooking the city of Constantine and its surroundings. Built here is the Arch of Trajan which can be seen from Roman ruins of Timgad.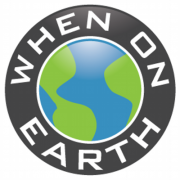 WOE Media
When On Earth Magazine is for people who love travel. We provide informative travel guides, tips, ideas and advice regarding places to see, things to do, what to taste, and much more for world travelers seeking their next dream vacation destination.