10 Amazing Bungee Jumps Around the World
Anyone here into bungee – or bungy – jumping? There are too many sites to jump off around the world and some people don't just want to jump off from a high platform without gazing at the whole scenery. If you're looking for places to have your adrenaline fix and at the same time let you experience an awe-inspiring view, here are the 10 places you should jump to.
1. Longqing Gorge, Beijing, China
Located at the mouth of the Yanqing Old City River, the Longqing Gorge features clear waters surrounded by steep mountains. It's exactly the place you'll want to be if Beijing's bustles aren't for you. Add a bit of spice to this relaxing scenery by jumping off the 58-meter high platform.
2. Solkan, Slovenia
The only bungee center in Slovenia, Top Extreme offers bungee jumps from the 55- meter high bridge of Solkan near Nova Gorica. Enjoy the scenery and when it's time for you to jump off, open your eyes as you fall towards the blue-green Soca River.
3. Sindhupalchok, Nepal
Jump off from the longest Nepalese suspension bridge that is 160 meters high with the Bhote Kosi River rumbling below. All you need to do is visit The Last Resort, which is a 3-hour ride from Kathmandu and located on top of a gorge close to the Tibetan border.
4. Queenstown, New Zealand
The highest bungee in New Zealand is set 134 meters above the Nevis River. The site is located 45 minutes from Queenstown. When you jump, you've got 8.5 seconds of freefall that lets you quickly see the stretch of the Nevis Valley.
5.  Voss, Norway
Bungee with a fjord view – that is Norway's Para-Bungy for you. But there are more exciting reasons why it's going to be an exciting (or nerve-racking) jump here. The purpose-built platform is hanging below the world's largest custom-built parasail, suspended at 180 meters.
6. Victoria Falls, Zambia
The 111-meter high Victoria Falls Bridge over Zambezi River connects Zimbabwe and Zambia. Moreover, this is also where you stand, take a deep breath, and jump . Don't be surprised if you get wet from the spraying falls and when your head takes a dip in the streaming river. It's all part of it.
7. Verzasca dam, Switzerland
Verzasca Dam or also known as Contra Dam is an arch dam on the Verzasca River of Ticino, Switzerland. This dam is quite popular because it is the location where James Bond (played by Pierce Brosnan) plunged  with a rubber rope into the depths in the 007 film Goldeneye . The extreme sport in Verzasca Dam is also known now as the 007 Jump or the GoldenEye Bungee Jump.
8. Tsitsikamma, South Africa
Tsitsikamma National Park is a protected area in South Africa that boasts large tracts of indigenous forest, deep river gorges, beautiful waterfalls, and dark brown rivers. It's an ideal place for those who want to connect with nature and do outdoor activities like mountain biking and tubing. And there's the Bloukrans Bungy Tsitsikamma, known to be the highest commercial natural bungy jump in the world.
9. Puerto Vallarta, Mexico
Mexico's Puerto Vallarta is known as a popular destination for beach lovers. If you do love the beach and don't want to leave without doing something extreme, go ahead to the adjacent cliffs over Banderas Bay. Be amazed with the views of the bay and the Pacific Ocean right in front of you – and off you jump.
10. Royal Gorge Suspension Bridge, USA
When you're standing at the Royal Gorge Bridge, everything that you'll see – from the walls of the gorge down to the Arkansas river – is truly breathtaking. But hey, don't forget you're here to jump from America's highest suspension bridge that is 321 meters high. The Royal Gorge Bridge and Park is located just a short hour drive south of Colorado Springs to the west of the Canon City.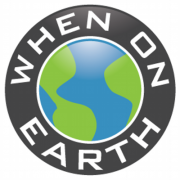 WOE Media
When On Earth Magazine is for people who love travel. We provide informative travel guides, tips, ideas and advice regarding places to see, things to do, what to taste, and much more for world travelers seeking their next dream vacation destination.