The World's Biggest Aquarium
Hundreds of thousands of fish and other marine species populate the ginormous tanks of the Georgia Aquarium in Atlanta, Georgia, USA — also known as the world's biggest aquarium. Diverse aquatic life such as sea horses, electric eels, sharks, dolphins, and penguins, even a whale shark (the largest known extant fish species) are all contained in the Georgia Aquarium's 8.5 million gallons of water held with 12,000 square feet of viewing windows in the complex's 13 acres of land area.
Inspired by many aquariums all over the world, the Georgia Aquarium was founded by businessman Bernard Marcus, whose vision was for the aquarium to promote education and enhance economic growth. Overall, the aquarium cost $290 million to build.
The Georgia Aquarium's main attraction is the Ocean Voyager tank, the largest tank in the aquarium with a slow-moving conveyor belt taking visitors through a 100 ft clear tunnel with a colorful fish, scuba divers, and a whale shark swimming right above them. There's also an 800,000-gallon tank holding a beluga whale, as well as several smaller touch tanks where visitors can play with the fishes using their hands.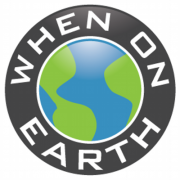 WOE Media
When On Earth Magazine is for people who love travel. We provide informative travel guides, tips, ideas and advice regarding places to see, things to do, what to taste, and much more for world travelers seeking their next dream vacation destination.