Weekend Web Finds: Pumpkin Patches, the Blair Witch State, the Shades of Death Road and More
Do you like traveling to an otherworldly place every Halloween? You can go to New Jersey's Shades of Death Road or find the Blair Witch in Maryland. If getting scared isn't your thing, why not pick out the best place to do some apple and pumpkin picking this fall? If that still doesn't make you excited, just don't mind the pumpkins and ghosts and fly to the other side of the world – or just continue reading for this week's web finds.
1. Fantastic Indian Buildings
When it comes to great architecture and monuments, India has been creating beautiful and functional sites since pre-Biblical times. If you're looking for the best in north India, see this list of the six fantastic buildings all built before this century.
2. The Monsters And Aliens Of America's Best B-Movies, Mapped By State
The Altered States of America is a five color print that maps all of the improbable happenings of science fiction, fantasy, and horror upon the United States on a state-by-state basis. What's the King Kong state? How about the Blair Witch state? Find out here.
3. Food Trending on Social Media
Being active in the world of social media has been a great help to us when it comes to current events – and even on the latest, most-talked about food. Is the cronut popular enough to make it in the list? Check out this infographic by Microsoft.
4. 30 Strange Snack Foods You Can't Get in the US
Talking about the trendiest foods, let's head to the strange snacks that'll make you think for a minute. Yeah, they're all real and who knows? They might be oh-so-yummy. If you like eating Cheetos matched with a bottle of Mountain Dew, Japan's Mountain Dew Cheetos must be perfect for you. See more of these weird foodstuff here.
5. Gigantic Man Bursts from the Ground in Budapest
Artist Ervin Loranth Herve created a massive polystyrene-made man in Budapest, Hungary. Know more about the sculpture here.
6. 20 Apple Picking Farms and Pumpkin Patches to Visit This Fall
Fall is here! What's next? Of course, let's start picking some apples and pumpkins. Here are the 20 best places to spend your weekends with the family this season.
7. 5 Reasons Why You Should Visit Hamburg, Germany
What makes you travel to a certain destination? Is it that location's food, architecture, people, or the night scene? We're not sure about what you really want, but maybe you can consider going to Hamburg. Here are the reasons why you should.
8. Rolo, the Super-Compact Travel Bag
"I'm seriously going to travel lighter next time" said the traveler who throws all his/her clothes in the suitcase with an additional baggage of not-so-important stuff. If you're really serious this time, you should get a Rolo Travel Bag and see magic happen in an instant. Know more about this awesome travel bag here.
9. The Shades of Death Road
If you've seen the street sign pointing to the "Shades of Death Road", you'll probably just laugh and think it's just some prank. However, in rural Warren County, New Jersey, this road does exist and locals are scared of this place. Know more about the Shades of Death Road here and maybe you can spend a Halloween night there – if you dare.
10. Snippets of Serbia
Curious about the Serbian culture? The illustrations of "Snippets of Serbia" can satiate that curiosity in an artistic way. See more illustrations here.
See more interesting places and other travel-related stuff on our Facebook page and Twitter page!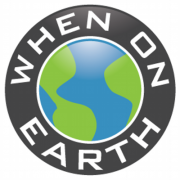 WOE Media
When On Earth Magazine is for people who love travel. We provide informative travel guides, tips, ideas and advice regarding places to see, things to do, what to taste, and much more for world travelers seeking their next dream vacation destination.