Visit Joseph Stalin's Summer Retreat Home in Sochi
With all the buzz and general attention coming during the Winter Olympics in the Russian resort of Sochi, new and rather strange highlights of the place begin to unfold. While the athletes, spectators and reporters are busy with sporting feats, old details about the past of Sochi have been uncovered, including unusual insights into the life of Joseph Stalin.
Curiously, Stalin's summer residence or "dacha" sits quietly in the middle of the forests of Sochi. Interested visitors can conveniently drop by the grand villa, reconstructed and now acts as a sort of mini-museum, to discover the life of one of the world's most influential leaders. If you have heard horror stories about the Russian leader, worry not! The visit is quite mundane and the destination quite unexpectedly pleasant.
The summer residence is part of bigger complex called Green Grove Sanatorium. Inside the building, visitors are given a chance to wander through the rooms and discover that the private life of Stalin in holiday is actually not as outrageous or quirky as many would expect.
Guests of the villa will discover that he used to play chess and pool, watched Charlie Chaplin movies, swam in a small private pool, and did other ordinary stuff. Though the Comrade's bedroom is currently closed for renovations, visitors might be surprised by the former dictator's wax replica still watching the world with supremacy from its wooden desk. A small restaurant that used to serve the leader is also open for guests hungry with history.
If you're planning on visiting the flashy Olympic Village of Sochi any time soon, consider taking a short road trip to Joseph Stalin's dacha for a taste of noble Russian history.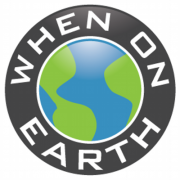 WOE Media
When On Earth Magazine is for people who love travel. We provide informative travel guides, tips, ideas and advice regarding places to see, things to do, what to taste, and much more for world travelers seeking their next dream vacation destination.