Visit Fake Paris in China
Cutting down on this year's holiday budget? Save heaps by passing on the luxurious French capital and instead touring this amazing mini-facsimile of Paris in Tianducheng, China.
This "fake Paris" features the same attractions: a smaller version of the Eiffel Tower, the large fountain in the Luxembourg Gardens, and even a square called Champ Elysees. There's only one thing missing though, and you wouldn't guess what it is… people. "Fake Paris" is practically a ghost town.
Nearly 6,000 miles from the real City of Lights, this replica of Paris is actually a luxury real estate development that has been in the works since 2007. While it was built to be residence for 10,000 people, hardly anyone took interest in the property, mostly because of Tianducheng's odd and remote location, surrounded by farmlands and the wild countryside. Right now, only about 2,000 people live in "fake Paris", who are mostly hired locals working on the town's construction.
But Paris isn't the only city China replicated. There's also a little Venice, little London, little Hallstatt, and little Manhattan. And you probably might have heard of  Joyland, the controversial unlicensed World of Warcraft-themed park in Changzhou or the Beijing Shijingshan Amusement Park or China's fake Disneyland, which is now abandoned and closed.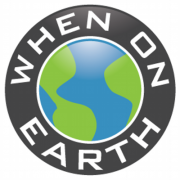 WOE Media
When On Earth Magazine is for people who love travel. We provide informative travel guides, tips, ideas and advice regarding places to see, things to do, what to taste, and much more for world travelers seeking their next dream vacation destination.