U.S. Radioactive Quiet Zone with No Wi-Fi or Cell Phones
Due to the variety of modern technology being released daily and the huge adverts and media portraying these, it has made not getting the device a little impossible. Or has it? This U.S. town has a different story regarding this notion and seems to be doing brilliantly well without cell phones and Wi-Fi connections.
It is surely a wow factor, which will surely have people so used to these things shocked in amazement! It looks like people of the town enjoy the quietness and tends to look for things beyond technology and its devices. It shows people enjoy the quiet zone, as they all don't seem to be mind being without cell phones and Wi-Fi signal.
We hear the views of many individuals living in the area who seem to think they are doing well. One man expresses how he loves to hear the nature around him and is glad to be free from such devices. Another individual also states how they love the quietness and how everyone is helping by sacrificing such devices. A lady later speaks and expresses how her friends wish to contact her by mobile and how odd they think it is that she does not use one. People living in the U.S. town seem to live the lovely and peaceful life and don't seem too bothered about the lack of
Depending on how you look at this, it is actually amazing, but also a problem. The amazing thing about the whole situation is people actually get to have a happy and healthy social life by meeting each other constantly and visiting one another for communication. Also, they can do their work in peace without any disturbances caused by constant mobiles ringing and vibrating. However, the problem side relates to the lack of communication or late communication.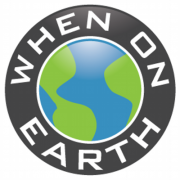 WOE Media
When On Earth Magazine is for people who love travel. We provide informative travel guides, tips, ideas and advice regarding places to see, things to do, what to taste, and much more for world travelers seeking their next dream vacation destination.