Travel Hack #5 How to Sleep in Airports (INFOGRAPHIC)
Sleeping in airports is an inevitable fact in a traveler's life. You can never know if your flight is delayed, cancelled, or oversold, so it's best to stay prepared. It's no easy feat to get some shuteye in a public building that's buzzing for 24-hours. So here's an infographic made by the nice people at Travel Supermarket to help you steal some snoozes in by the airport gates.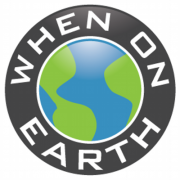 WOE Media
When On Earth Magazine is for people who love travel. We provide informative travel guides, tips, ideas and advice regarding places to see, things to do, what to taste, and much more for world travelers seeking their next dream vacation destination.