Travel Hack # 2 How to Get Awesome Deals on Luxury Cruises
Luxury cruises aren't usually popular among young people since they cost thousands of dollars—quite a steep price for a short-term vacation. Unless you're totally rich or a retiree, chances are you've never stepped on a cruise ship for the ultimate vacation.
But the truth is you don't really have to pay that much to experience a luxury cruise in all its glory. It helps to know for a fact that the internet has tons of hidden secrets that await smart travelers who use their resources wisely. And if you're reading this, you're sure up for a treat. Below are some clever and affordable options to help you make your dream vacation come to reality.
Vacations to Go
Here's a company that's been up since the 80's and has given over 3 million cruise ship bookings for up to a 90% discounted rate. Sign up as one of their "highly confidential" clients and get exclusive deals from every major cruise line in the world. It's tried and tested legit. This is how they work: Vacations to Go connects with their cruise line partners to get last-minute discounts for all unsold cabins close to departure. As a member of their privileged client list, you gain access to this limited supply of bargain rates. It won't hurt to sign up!
Cruise Hot Sheet
Use this site to find the lowest rates per day in any major cruise line. Follow it up by booking at Vacations to Go or by requesting a quote in Cruise Compete. Follow Tynan's advice and quote a price lower than the cost on the hot sheet. The guy pays less than $40 per day in his transatlantic cruises, including all taxes and fees, so you better do as he says.
Travel at shoulder season
That means book a trip off-peak. It's not true that weather's always bad during the less popular months of a destination, but it pays to do a bit of research on weather forecasts. One thing's for sure: tickets are always cheaper on shoulder season, so be sure to be flexible with your travel schedule.
Get a Cruise Job
What's better than going on a cruise for free? Simple: getting paid to go on a cruise for free! It's not exactly free, though. The cost is your time and labor, but of course the compensation is more than rewarding. Serve as a waiter for a fraction of the day, and for the rest, slump back and enjoy the trip. You can apply as a musician, photographer, or cook—whatever suits your fancy—and you're off for a paid vacation in exchange for a labor of love.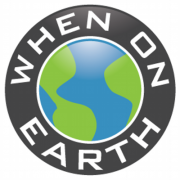 WOE Media
When On Earth Magazine is for people who love travel. We provide informative travel guides, tips, ideas and advice regarding places to see, things to do, what to taste, and much more for world travelers seeking their next dream vacation destination.