Travel Hack #3 Make Your Own Organized Multi-Gadget Travel Charger
Traveling with gadgets is a gift and a curse at the same time. While they could help you be productive and keep you entertained on the road, they could be a terrible pain to bring around.
Unruly cables and empty batteries are the worst culprits that easily spoil your trip, especially if you're toting a bunch of gadgets all at once. Packing them could be a nuisance, but the real challenge lies when you have to actually take them out to charge your juiceless buddies during the trip.
But Lifehacker Adam Dachis has come up with a brilliant solution for this problem encountered by most savvy 21st century travelers. He assembled an all-in-one portable multi-gadget cable manager and battery charger using a smart array of items: a grid organizer, USB power hub, cable shorteners, and a portable external battery pack.
How do you deal with charging your devices while traveling?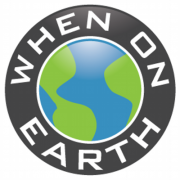 WOE Media
When On Earth Magazine is for people who love travel. We provide informative travel guides, tips, ideas and advice regarding places to see, things to do, what to taste, and much more for world travelers seeking their next dream vacation destination.