Visit Copenhagen's Freetown Christiania
In 1971, at the height of the hippie revolution, an abandoned military area was taken over by locals who declared it "Freetown Christiana" in protest against the Danish government. In response to public pressure, the government allowed the community to grow, but constantly monitoring it as a social experiment.
As a free state, Christiania is independent from the city of Copenhagen, governed by its own set of laws apart from the Danish law. The citizens of Christiania maintain a free-spirited culture, practicing meditation and Yoga, caring for the environment, sharing the love, and of course, doing light drugs. Drug practice in the Freetown has always been a controversy. It took some time before Christiania legally banned commerce of hard drugs like cocaine and heroin. There's a street called "Pusher Street" where until 2004 drugs like marijuana and skunk weed were openly bartered before the Danish government took action and forbade it.
Other laws forbid violence, stealing, and bringing of weapons such as knives and guns. Aside from these laws, pretty much everything else is permitted in Christiania.
In 2011, the government took action and proposed a real estate deal with the inhabitants of the Freetown: By 2018, the residents must officially 'buy' the land for DK 76 million. Today, the inhabitants of Christiania are raising funds through bank loans and events for locals and tourists alike.
While its history makes Christiania unique in the world, its environment is just as fascinating. In its 41-hectares, the Freetown is dotted with colorful, artistic houses, cozy gardens, some craft shops, eateries, and a small community market. Tourists are most certainly welcome to visit this town that the Danes proudly call their own.
Surrounded by controversy, due to its set of permissive laws, Christiania is unique in the world, and many Danish take their foreign guests here to show them something they can't see anywhere outside Copenhagen.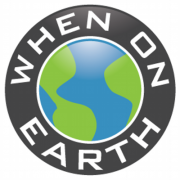 WOE Media
When On Earth Magazine is for people who love travel. We provide informative travel guides, tips, ideas and advice regarding places to see, things to do, what to taste, and much more for world travelers seeking their next dream vacation destination.