The Spanish Synagogue, Czech Republic
Located in Prague, Czech Republic, the Spanish Synagogue is one of the most beautiful structures of its kind in Europe.
This architecturally beautiful synagogue features stylized Oriental motifs and colorful stained glass, which are mingled with the glow of gold – everything needed to make it a unique one of its kind.
Built in the 1868, the Spanish Synagogue is the newest one of the six historic Prague synagogues. Designed after the Spanish Moorish style, the construction was completed in 1893 and then restored in the 1990's. In fact, it had been named so because of its unique architectural style, which reminds everyone of the beautiful synagogues in Spain built in the Moorish era.
Structure & Interior
Shaped like a square, the synagogue has a large dome surmounting the central space. Galleries, which open onto the nave, are on three sides.
Designed by the architects B. Munzberg and A. Baum, the striking Moorish-Andalucian interior makes it almost impossible for you to take your eyes away from the gorgeously painted and impeccably carved dome ceiling.
Stylized Oriental motifs have emphasized the walls, carved doors, galleries, railings, and dome of the synagogue while stained-glass windows and stucco arabesques add accents to the overall impression.
The stained glass windows make the synagogue aesthetically complete. In fact, you need several moments to absorb the true beauty of this sacred place.
Historical & Religious Value
The Spanish Synagogue is one of the six Jewish monuments that make up the Prague Jewish Museum. Its exhibition records the story of Czech Republic's Jews from their emancipation to the present day or more precisely, the history of Jews in Bohemia and Moravia until 1945.
In fact, you cannot help but feel the history within these sacred walls of the oldest Jewish house of warship. The museum exhibits more than 6,000 items that represent the work of the Central European goldsmiths and silversmiths.
The synagogue holds a service on each Saturday. Though the name suggests otherwise, it has never been used by a Spanish or Sephardic congregation. It is also a place where classical music concerts on some beautiful evenings often blow the minds of the audience.
Most of the tourists visiting this place come from Spain. If you ever visit the synagogue, do not miss the statue of Kafka, which is just a few steps from the synagogue. The statue of a small Kafka riding on the shoulder of a headless, handless, and footless giant is possibly the right thing to boggle your mind more after soaking into the fascinating beauty of the synagogue.
[su_note note_color="#fafddf" text_color="#000000″ radius="0″]
Related Topics You May Be Interested to Read: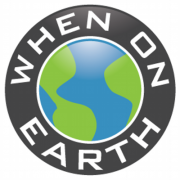 WOE Media
When On Earth Magazine is for people who love travel. We provide informative travel guides, tips, ideas and advice regarding places to see, things to do, what to taste, and much more for world travelers seeking their next dream vacation destination.