The Office Chair Racing World Championship in Germany
Germans aren't as serious as they seem.
Sure they work hard, but they play hard too. Only, they play a bit too seriously.
Apparently a protest to the dullness of corporate life, the Office Chair Racing World Championship takes the trusty old rolling chair to the furious race track.
Participants riding uniquely modified office chairs speed downhill a 560-foot track riddled with obstacles. Some are brightly costumed, a humorous tandem with their mini wheel horses, and some are dead too serious, donning only safety gear but a cunning technique in mind.
Much like this year's winner, Pierre Feller, who came first at a record-breaking 26.95 seconds, reaching up to 35 kilometers per hour in velocity. He zoomed past 57 other office chair racers, utilizing a lying down technique which an organizer described as "sensational". Chair customization is free-for-all, except that motorized equipment that may boost rider speeds are prohibited.
You can try your hand at beating these crafty Germans in their silly race by being the fastest rider and the Office Chair World Champion. However, you can also compete in the aesthetic aspect for the Best in Costume Award. For us normal folks, a seat with the audience would do.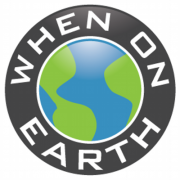 WOE Media
When On Earth Magazine is for people who love travel. We provide informative travel guides, tips, ideas and advice regarding places to see, things to do, what to taste, and much more for world travelers seeking their next dream vacation destination.