The Geometric Beauty Of Fort Bourtange in The Netherlands
This picturesque star fort is located in the small village of Bourtange, Groningen, the Netherlands. It was built in 1593 with the sole purpose of controlling the only road between Germany and the city of Groningen, which was controlled by Spain during the eighty years' war. The final battle was in 1672, after which the fort served as the defensive network on the German border until giving up in 1851 and converting into a village. In present day, Fort Bourtange serves as an historical museum.
Admiring the beauty of the red and yellow brick homes. At one time these old homes housed 5 military garrisons. The public well still stands where it stood when it was first built. The fort had started to deteriorate over 100 years of poor upkeep, but was brought back to life in 1960 when the local government decided to restore it to the glory it once knew in the 1740-1750's. Which is also when they made it into an historical museum. By doing this it also provided the surrounding village with tourism income.
The reason why Fort Bourtange has its star shape is because in the 15th century a new fortification style developed in Europe. The design had many triangular bastions (supports) that were specifically designed to cover each other and a wide ditch.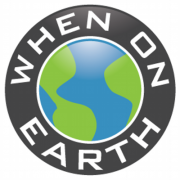 WOE Media
When On Earth Magazine is for people who love travel. We provide informative travel guides, tips, ideas and advice regarding places to see, things to do, what to taste, and much more for world travelers seeking their next dream vacation destination.