The Striking Cliffside Town of Tropea, Italy
Southern Italy is known for its gorgeous coastlines and the quaint cliffside towns that inhabit them. One such town is Tropea, located on the Costa degli Dei (Coast of the Gods) in the region of Calabria, near the toe of the "boot." The Coast of the Gods received its name from the Ancient Greeks and is full of Greek mythology. Tropea itself also has Greek origins in its name and history. The Ancient Greeks called the city Tropheum, which means "trophy" in Greek, because they believed it to be founded by Hercules as a trophy for completing one of his twelve labors.
The striking cliffs that dominate the coast are definitely the most distinctive feature of Tropea. The city is nestled right at the edge of the cliff, so that many of the buildings' faces are flush with the cliff sides overlooking the alluring beaches below. The white sand and crystal clear water can be accessed by staircases that lead down to the beaches. From down below, the town is a towering façade of old, colorful buildings melding into rocky cliffs. Beyond the outskirts of Tropea, the land rises up into gently sloping mountains. The entire town is a picturesque blend of popping colors, from the yellow and orange buildings, to the red tiled roofs, to the bright blue water, to the green mountains. No matter where you go in this town, you are sure to be met with a beautiful view.
Tropea is a great destination for tourists and travelers, with something to offer for everyone. Those interested in the history of the place can visit the old monasteries and cathedrals and meander through the old parts of town, while visitors with the goal of relaxation can while away the day on the beautiful beaches. The Corso Vittorio Emmanuele, a long street that spans the older and newer parts of town, is lined with restaurants, shops, and cafes that give one a good taste of what a typical town in southern Italy has to offer.
Another thing that makes Tropea unique, believe it or not, is a type of onion. The surrounding villages are famous for producing a distinctive type of red onion that is popular all over Italy. They are so unique that everyone in Italy refers them as Tropea onions. A local gelateria even went as far as to use them in a red onion flavor of gelato. It sounds like an interesting dessert choice, but it's a good way to dive into the local culture. So if you ever find yourself in Tropea, grab an onion-flavored gelato and enjoy it under the sun on one of the beautiful cliffside beaches!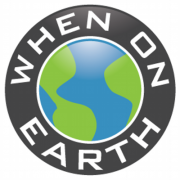 WOE Media
When On Earth Magazine is for people who love travel. We provide informative travel guides, tips, ideas and advice regarding places to see, things to do, what to taste, and much more for world travelers seeking their next dream vacation destination.