Travel Hack #4 How to Speed Your Way Through Airport Lines
Airport queues are a bane to mankind. If they didn't exist the world would be a hundred times better than it is today.
But the hard truth is, regular airline passengers can't escape them. However, if you're an extraordinarily smart, crafty traveler—who by some cunning means have stumbled upon this site—can get past through lines with just a teeny bit of resourcefulness and seasoned advice.
So here's a few insider tips on how to get past airport lines the smart way:
1. Set up a Global Entry account
FOR US TRAVEL—Global Entry is a program of the U.S. Customs and Border Protection that provides fast airport security clearance by arranging a pre-check, and compiling all relevant information about the traveler so that he doesn't have to go through the forms and screening processes every time. Costing $100 per year, this plan is suitable for US-based travelers who fly overseas several times a year.
2. T.S.A. PreCheck
FOR US TRAVEL—Members of American and Delta frequent flier programs can benefit the most from this plan. The concept of pre-check is the same as in Global Entry, boosting commuters through security lines. Unlike Global Entry, though, TSA PreCheck is free of charge.
3. Clear
FOR US TRAVEL—This wonder card chooses no one, as long as he has $179 to burn yearly. Clear compiles the traveler's information into a small transparent card which can be inserted in automated machines in lieu of going to security screening. Not all airports have the Clear machine though. But if you fly through Orlando, Florida and Denver airports, it might be a charm.
 4. Achieve Elite Status:
It's gonna take a heck load of milage before you could land on Elite status with your card. But if you follow the Points Guy on his advice on How to Get Elite Miles without Flying, a queue-less airport experience might be coming your way soon.
5. Fly Premium Class
Another impossibility, unless you're resourceful with Google. Use FlightFox to grab hold of a Premium Class ticket in the finest airlines in the world for a scandalously cheap price.
 6. Scout for the better, less popular queues
For travelers on a tighter budget, the best you can do is use your brains once you're already in the airport. Get to know the airport, the ins and outs, and you find out some less populated entries which follow a smoother traffic.
  7. Dress the part
Any smart traveler knows it's not cool to wear dress boots and over-accessorize when you still have to go through the airport. Don comfortable clothes and slip-on shoes that you can easily put on the belt. Develop a plan to easily remove the stuff in your pockets onto the belt, and know this: watches have never ever set of any metal detectors so skip buying time in taking them off. Plan and do everything it takes to be quick as you pass the screeners, since it's traffic that's what keeps the lines moving so desperately slow. Always have your ID and boarding pass accessible before boarding the plane.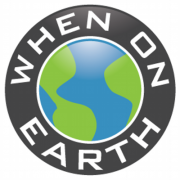 WOE Media
When On Earth Magazine is for people who love travel. We provide informative travel guides, tips, ideas and advice regarding places to see, things to do, what to taste, and much more for world travelers seeking their next dream vacation destination.