Singapore's Incredibly Light Helix Bridge
Located in the heart of Singapore as a connection between Marina Bay and Marina Centre, the Helix Bridge stands out through its unusual yet spectacular structure. The bridge was constructed in 2010 and it's the longest pedestrian bridge in the country and the first bridge built in the shape of a double helix – hence its name.
The Helix Bridge is an engineering masterpiece, combining steel and struts in a design that symbolizes "Yin and Yang". It is also very efficient, as it incorporates 5 times less steel than any other box girder bridge. Its creators meant for it to resemble the structure of DNA. How so? Well, the structure features pairs of the letters  c, g, a and t – the initials of the four main components of DNA. The locals will tell you that this 280-meter long pedestrian linkway brings prosperity and peace to Marina Bay.
Walking on the bridge you will catch one of the most spectacular views of what is known to be Asia's New York. There are 4 pods with a capacity of 100 people each where you can get a 360° view of the Singapore skyline. During the day, you will be protected from the sun by glass and steel canopies and have a chance to rest on one of the seating places. At night, the Helix Bridge is even more spectacular because of the colorful LED lights combined in the helix. The floor is also illuminated and glass portions allow the visitors to look at the Singapore River below.  It's a very popular attraction, but you shouldn't worry about safety when there are too many tourists walking on it: it can support more than 10,000 passengers at once.
The Helix Bridge displays the artwork of the Singaporean youth; competitions are held for those who want to showcase their pieces on the bridge.
When visiting Singapore, it's impossible to miss the Helix Bridge as it is surrounded by the most fascinating attractions of the city-state: Singapore Flyer, the Art Science Museum, Esplanade-Theaters and Marina Bay Integrated Resort. For more attractions in Singapore, have a look at OverseasAttractions.com.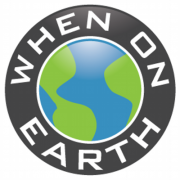 WOE Media
When On Earth Magazine is for people who love travel. We provide informative travel guides, tips, ideas and advice regarding places to see, things to do, what to taste, and much more for world travelers seeking their next dream vacation destination.