Setenil De Las Bodegas, A Village Carved Into A Rock
The most unique among the pueblo blancos (white towns) of Andalucia is the Setenil de Las Bodegas, a community that seems to blend right into the rocky cliffs that form its foundations. Walking along its whitewashed streets, visitors would be overwhelmed at how the houses simply meld into the surrounding mountain crags. Some streets and houses even have rock roofs, and olive groves are grown in the roofs.
The town is said to have grown out of a network of caves that belonged to ancient tribes dating back 25,000 years ago. Though a small town with a population of 3,000, Setenil de Las Bodegas played an important part of the history of Spain during the Christian Reconquest in the 15th century. The Moors occupied the town during that time, and they were able to fend off the invaders in six of their attacks. However, on the seventh attack, they lost their stronghold and were driven off completely from the town by the Roman armies. The new rulers then introduced new agricultural opportunities to the villagers, including the farming of almonds, olives, and vineyards. Eventually the town was made famous by its flourishing wineries, thus its name Setenil "De Las Bodegas," literally "of the wineries."
During the summer, the rock faces provide natural shade and cooling in the town's refreshing tourist cafes. Find this peculiar town 157 kilometers northeast of the province of Cadiz, Spain.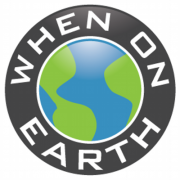 WOE Media
When On Earth Magazine is for people who love travel. We provide informative travel guides, tips, ideas and advice regarding places to see, things to do, what to taste, and much more for world travelers seeking their next dream vacation destination.