As you approach the alley next to Seattle's famed Pike Place Market, be prepared for a visual treat accompanied by a very foul stench.
Called one of the world's germiest tourist attractions by TripAdvisor, the Market Theater Gum Wall started out in the 1990's as an unassuming brick wall utilized by dawdlers on a movie queue as a disposal unit for used chewing gum. The Gum Wall grew piece by piece, covering up to 15 feet high and thickening up to a fat 5-inches . Despite Market Theater's attempts to scrape the wall completely clear of gum, the wads kept coming in. Around 1998, the Gum Wall was officially declared a tourist attraction.
While some dismiss the Gum Wall as an offensive sight, a "glorification of littering", many embrace it as a collective work of art, proudly representing Seattle's  quirky character.
Source: Atlas Obscura | Wiki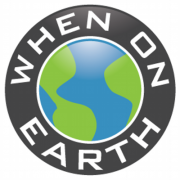 WOE Media
When On Earth Magazine is for people who love travel. We provide informative travel guides, tips, ideas and advice regarding places to see, things to do, what to taste, and much more for world travelers seeking their next dream vacation destination.