Cool Children's Library Doubles as a Playground in Mexico
Neon colored frames and a playful geometric terrain is all it takes for this Mexican children's library to come alive. Or any library, for that matter.
Designed by Anagrama, this library was made to give kids a cheerful atmosphere for reading and learning. It's located in Fundidora Park, a complex of parks, museums, amusement parks, and other cultural spots in the city of Monterrey.
Commissioned by Nuevo León's Regional Council for Culture and Art (Conarte), the library was built in an old warehouse-like building that's aesthetically enhanced by the architectural firm. The asymmetrical terrain was intentionally designed to appear like the mountainous topography of Monterrey and serve both as artistic shelves for books and a fun playground for the kids.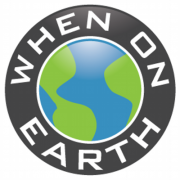 WOE Media
When On Earth Magazine is for people who love travel. We provide informative travel guides, tips, ideas and advice regarding places to see, things to do, what to taste, and much more for world travelers seeking their next dream vacation destination.