Play with your pet from anywhere with Petcube
Does your pet suffer from separation anxiety when you're away for too long?
Petcube is a new technology that lets you communicate with your pet while you're not at home. It's basically a cube that contains a wide-angle camera, a microphone and speakers, and Wi-Fi connectivity to let any pet owner get in touch with their pets using their smartphones. In addition, Petcube features a laser pointer which you can use to play with your pet through your phone real-time, like a video game.
Petcube also comes with an app that works like a social network, through which the owner can authorize other app users to access or play with his or her pet. Users can also share photos and videos of their pets on the Petcube app.
Unlike similar pet care companies like  Sphero, a toy manufacturer, and PinToFeed, who specializes in remote pet-feeding, Petcube aims to let owners feel closer to their pets, no matter how far they are from home.
Petcube has recently received its Kickstarter funding and is looking to ship out its first batch by 2014.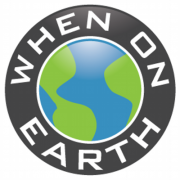 WOE Media
When On Earth Magazine is for people who love travel. We provide informative travel guides, tips, ideas and advice regarding places to see, things to do, what to taste, and much more for world travelers seeking their next dream vacation destination.